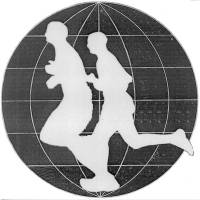 Introduction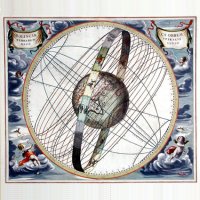 Principles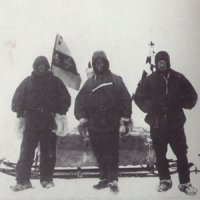 Runners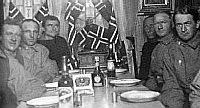 Media

Route Info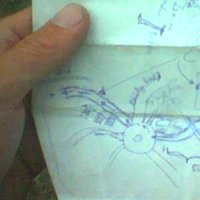 Progress Map
Event Calender
Links
World Run I / Reports
Goto:

2005-09-02

2005-09-04

USA

2005-09-03:
Distance today: 35.0 km (Accumulated: 24855.0 km)
Country: USA

2005.09.03. - city sign on Road 172 (parallel to Hwy. 30): "East Greenville">. State:
Ohio.

35km, 3:23:22h. Excl. food, water, road-finding, toilet etc. stops
Total 24.814km

Start: 08:55am.
Finish: 13:06am.
Time GMT - 6 hours


+21c, clear and light wind at start.
25c, partly cloudy and same at finish.


- Cell phone problems again !!

Unfortunately the cell phone that I use for transmitting the gps-pictures
live to the website has broken down again. This time much to my own fault
as I dropped it while moving the running gear and the display broke :-(

At the moment we are working as hard as we can to quickly find a
replacement, but most likely I will have to have a new one send in from
Scandinavia as there is a special software system installed in it which
processes the gps-signal to the website. This means that there will only be
the text reports until the unit has been replaced (for the documentation
to Guinness I use digital picture of start, finish and mileage signs
in-between, logbook and witnesses, so that part is not affected).

Hopefully there will soon be a solution as the landscape is just beginning
to change character from the flat cornfields of Indiana and West Ohio to
long green hills and forests which eventually will turn into the
Appellation Mountains. Further I am running through the "Amish Hartland" at
the moment - the area which has the most Amish population. The Amish people
are settlers originally from Europe who at their farms has kept a life
which in many ways is the same as at least a century back: no use of
motorised vehicles (thus they use horse-carriages & bicycles), no
electrical
devices etc. At least that is the orthodox version. I have learned that
there are many intermediates; for example using battery driven equipment,
just not laid-in electricity.

- I'd love to share some pictures of that on the website, but at last that
will have to wait until I have a new unit!

Besides this it was a good day where I had competent crewing by Mr. Will
Huff from Canton who did a great job, often driving back to advice of
road-work up ahead or especially difficult parts. Thanks!!

Mr. Huff will crew for me until Monday, but from Minerva to Pittsburgh I
don?t have any crews so far. If anyone has the time to come out to help a
day or two on that stretch I would much appreciate it as its not no
likely that I will have the energy to push the 40kg equipment up the
beginning mountains..


Schedule to New York:


04/9 To: Canton

05/9 Minerva

06/9 Lisbon

07/9 East Liverpool

08/9 Cross of hwy. 30 # hwy. 18

09/9 Pittsburgh

10/9 Wilkinsburg

11/9 Irwin

12/9 Greensburg

13/9 Ligonier

14/9 Stoystown

15/9 Bedford

16/9 Breezewood

17/9 Mc Connellsburg

18/9 Chambersburg

19/9 Gettysburg

20/9 Rest day

21/9 Abbotstown

22/9 York

23/9 Lancaster

- All the above on Highway 30.


24/9 New Holland

25/9 Reading

26/9 Boyertown

27/9 Allentown

28/9 Easton

29/9 Washington

30/9 Long Valley

01/9 Morristown

02/9 Irvington

03/9 New Jersey City

04/10 East Manhattan, New York City.

NB: At present I have a 3 day delay on the above schedule and the arrival
in
NYC probably will be around the 5. of October.






Reports

E-book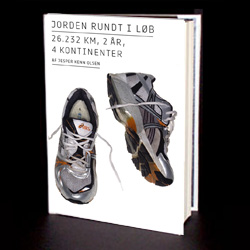 World Run book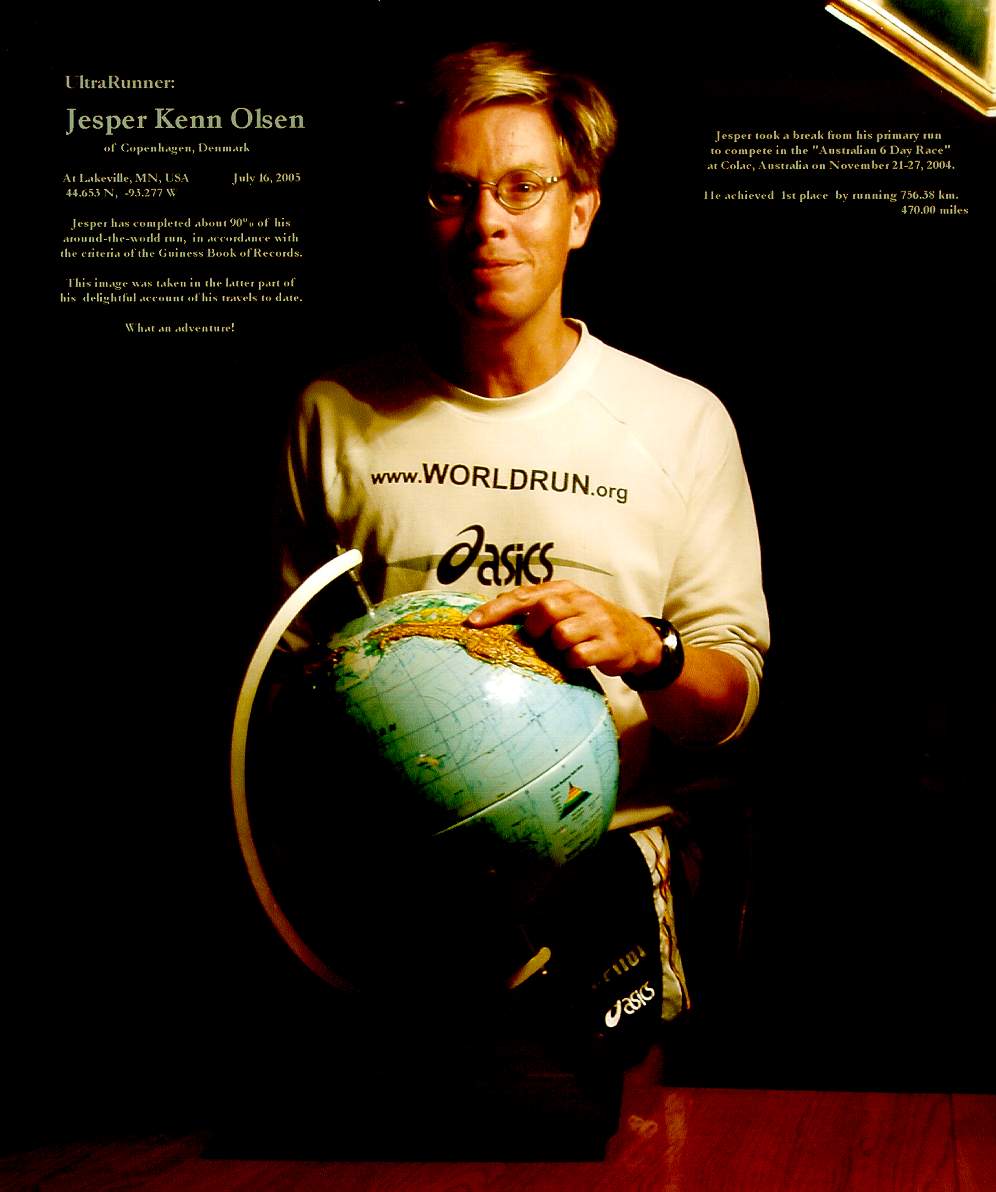 Lectures in english
Foredrag på dansk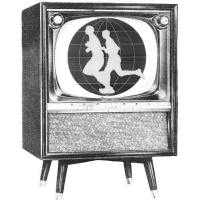 Media Coverage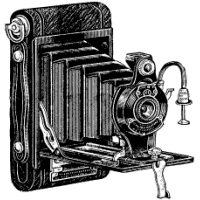 Photos