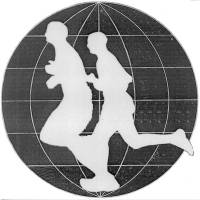 Introduction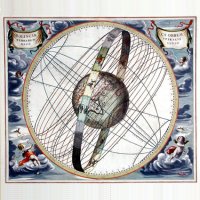 Principles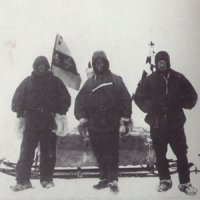 Runners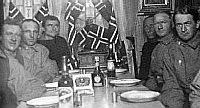 Media

Route Info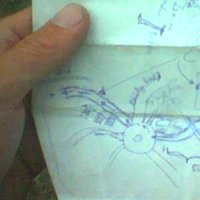 Progress Map
Event Calender
Links
World Run I / Reports
Goto:

2005-08-07

2005-08-09

USA

2005-08-08:
Distance today: 27.0 km (Accumulated: 24137.0 km)
Country: USA

2005.08.08. [Belvidere; green city sign on Hwy. 20: "Belvidere"] -
[Marengo; cross of Hwy. 20 & Hwy. 23].

27km, 2:19:34h. Excl. food, water, road-finding, toilet etc. stops
Total 24096km.

Start: 07:58am.
Finish: 11:12am.
Time GMT - 7 hours

+26c, clear and medium wind at start.
30c, and same at finish.


After yesterdays rest day visiting Chicago I was back on the highway 20...

Today my crew was Kathy who has been an ultra runner the last 2 years and
done a couple of trail-50miles. That?s a lot of running up & down hills -
too hard for me, I prefer the flat tarmac route; but impressive :-)

In a way ultra running in North America is different from European ultra
running. Both places the sport of running distances longer then marathon
has been becoming popular the last decades (the sport itself actually
dates back to the 1700 where the first 6-day races were held in England!!
But that obviously wasn?t a mass-sport..).

But on the North American continent it?s mostly done as trail-running;
courses are set in mountain or hill areas and mainly on gravel, rock or
earth roads. And definitely the most popular ones are the heavy-terrain
ultras like Western States (100miles across mountain terrain) and Badwater
100miles (in Grand Canyon if I remember correct). Often its part of the
advertising how many meters of elevation change the event has!

In Europe it?s different. Here it is often much more about speed - setting
personal records and making a fast time for the run. That means a lot of
tarmac courses and often flat with several loops to get to know the
course. Here the multi-thousand participant races are runs like
Winschooten 100km in Holland (www.run.nl) which I remember had a hill of
about 15centimetre on each 10km loop - that still amounts up to about 1
and a half meter of accumulated elevation throughout the entire distance
;-) Not very impressive here... But the times are fast! So we can get
home and prepare for another race :-)


By the way the stage today was very pleasant. Kathy did an excellent
effort as crew and the course was... very European!




The next stages are:




9.08: On highway 20 to the cross of Rd. 47 # Hwy. 20.
10.08: I. 90 # Rd. 47.
11.08: Lilydale.
12.08: Montgomery.

- all the above on Road 47.


13.08: Plainfield (Hwy. 30).
14.08: New Lennox / alternative route via Manhattan.
15.08: Matteson.
16.08: Dyer.
17.08: Valpariso.
18.08: Hanna.
19.08: Plymouth.

- all the above on hwy. 30 East.





Reports

E-book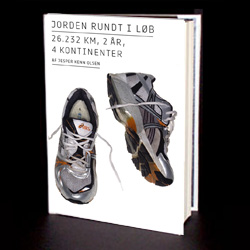 World Run book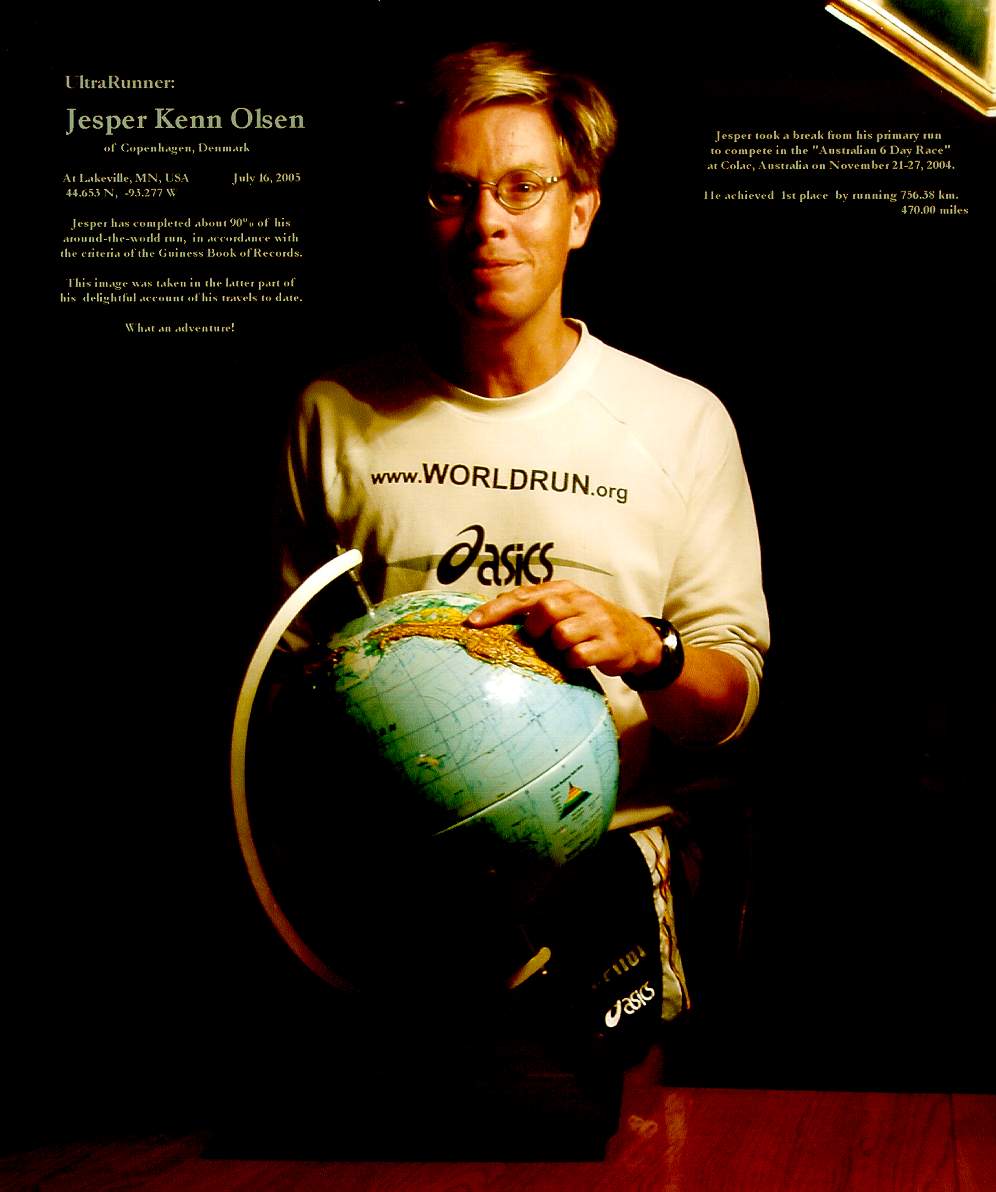 Lectures in english
Foredrag på dansk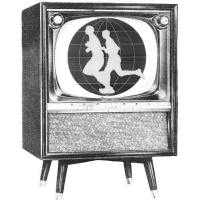 Media Coverage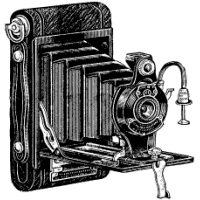 Photos