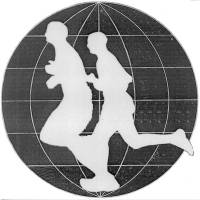 Introduction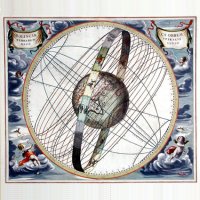 Principles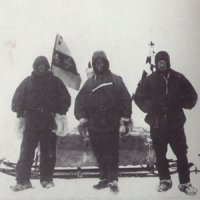 Runners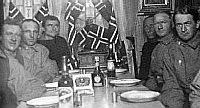 Media

Route Info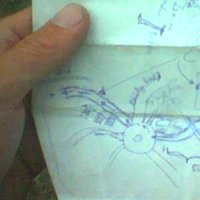 Progress Map
Event Calender
Links
World Run I / Reports
Goto:

2005-07-30

2005-08-01

USA

2005-07-31:
Distance today: 41.0 km (Accumulated: 23931.0 km)
Country: USA

2005.07.31. [Platteville; green city sign on Hwy. 81: "Platteville"]
- [Dubuqe; green mile sign on Hwy. 61 (and Hwy. 151, combined section):
"mile 191", one mile after entering Dubuque via Hwy. 61].

41km, 3:40:46h. Excl. food, water, road-finding, toilet etc. stops
Total 23890km.

Start: 08:20am.
Finish: 12:46am.
Time GMT - 7 hours

+20c, overcast and med. wind at start.
31c, half overcast and same at finish.


After a few days with short stages it was back to the marathon or longer
stages. Today it was around the classic 42km and certainly hilly. It seemed
that there barely was any plain stretches, at least the first 30km of the
run. And as always the downhill seemed to be considerably shorter than the
uphill!

I had about 15 local runners joining me on the stage, and again the hilly
terrain certainly didn?t scare them. We managed to keep around 9min./mile,
though it thinned a bit out in the ranks during the last part of the run.
At the finish in Dubuque one runner was left by my side - the priest from
Platteville!


At the finish, with the beautiful broad Mississippi River in the
background, the local paper did an interview while I finished my stretching
after a very hot/humid stage. In general there is a good response from the
media who almost everyday comes out for an interview and a talk. Yesterday
in Platteville I had an interview with the regional radio station who had
their studio nearby the family who housed me for the night (and by the way
made an excellent lasagne - one of my favourite foods :-)


The next stages are:

1.08: To: Galena.
2.08: Elizabeth.
3.08: Stockton.
4.08: Freeport.
5.08: Rockford.
6.08: Belvidere
7.08: Rest day w. the Chicago Pioneer / Danish Club.

8.08: Marengo.

- All the above on Hwy. 20.

9.08: Rd. 47 # Hwy. 20.
10.08: I. 90 # Rd. 47.
11.08: Lilydale.
12.08: Montgomery.

- all the above on Road 47.


13.08: Plainfield (Hwy. 30).
14.08: New Lennox / alternative route via Manhattan.
15.08: Matteson.
16.08: Dyer.
17.08: Valpariso.
18.08: Hanna.
19.08: Plymouth.

- all the above on hwy. 30 East.






Reports

E-book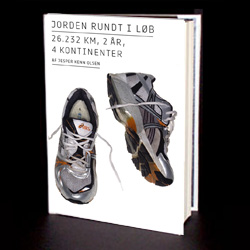 World Run book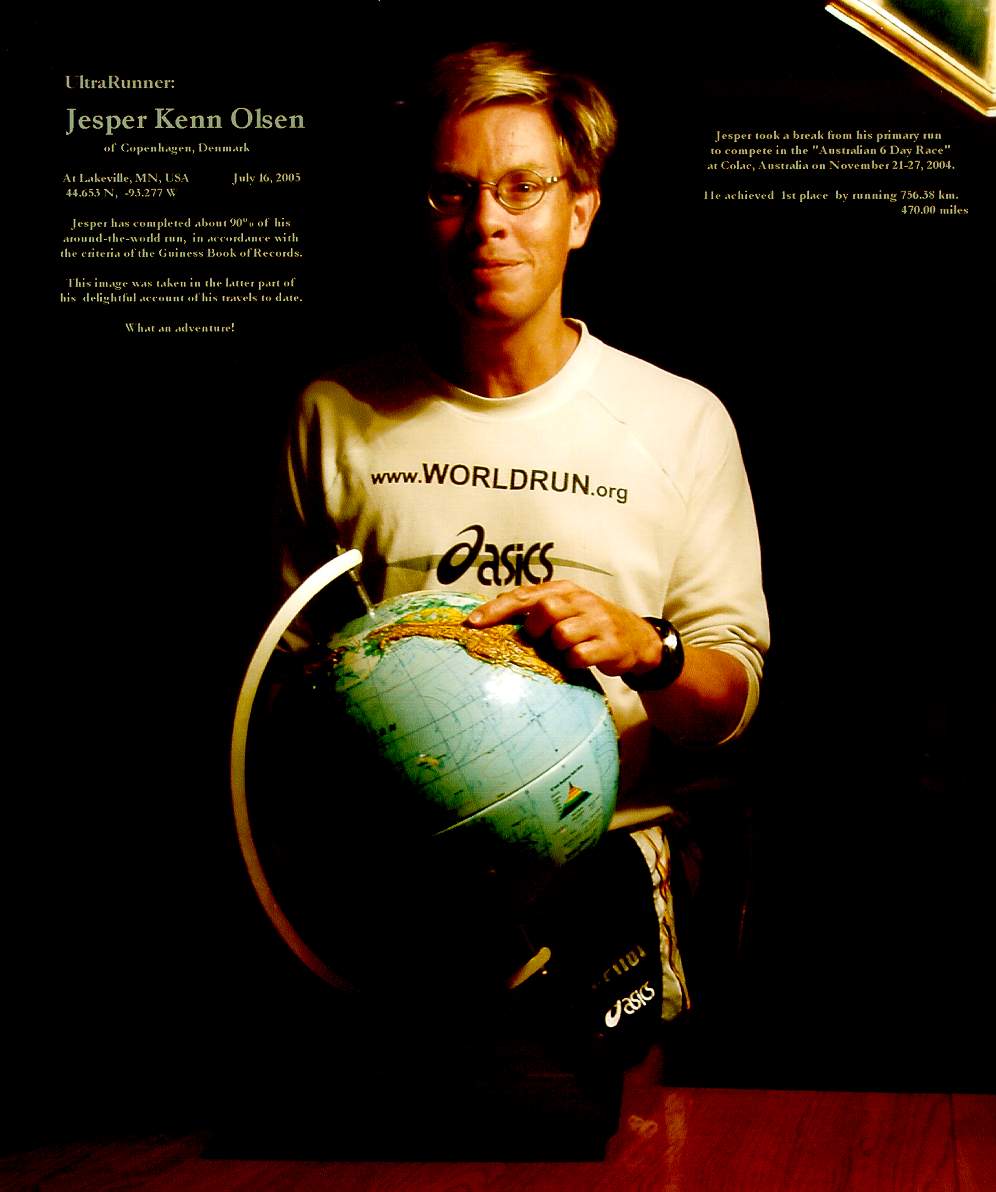 Lectures in english
Foredrag på dansk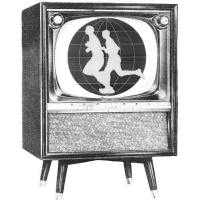 Media Coverage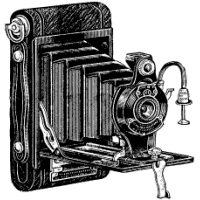 Photos