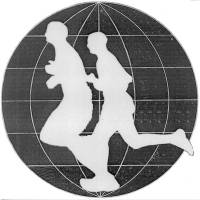 Introduction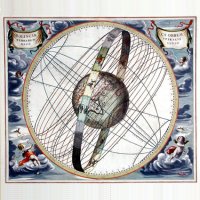 Principles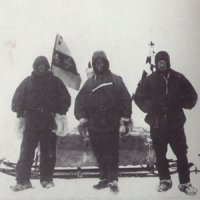 Runners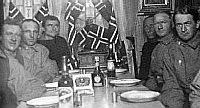 Media

Route Info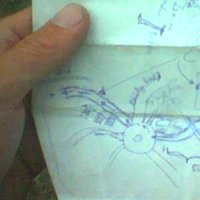 Progress Map
Event Calender
Links
World Run I / Reports
Goto:

2005-05-17

2005-05-19

USA
2005-05-18:

13
Distance today: 51.0 km (Accumulated: 21707.0 km)
Country: USA

2005.05.18. [Brown road sign on Hwy.1: "Cypress Hills, Interprovincial
Parks", approx. 1/2km East of cross of Hwy.1 & Road 635] - [Green road
sign on Hwy.1: "Piapot ->", at cross of Hwy.1 & Road 614].

51km, 4:52:44h. Excl. food, water, road-finding, toilet etc. stops
Total 21666km.


Start: 10:11am.
Finish: 15:58pm.
Time GMT - 8 hours

+13c, half overcast and strong wind at start.
20c, same and med. wind at finish.


- Enjoyed the running today (which also resulted in a good pace the first
20km :-)

I am beginning to settle with that there is still a lot of distance left;
allthough I am not extremely happy about the idea ;-)

Today?s accommodation: tent at roadside again. But at least it doesn?t
rain!

Tomorrow there should be a possibility of motel at finish; if my map is
correct. It will be welcome as the insects are rapidly starting to emerge;
and while I am not particularly bugged by a few mosquitoes or flies, then
I strongly prefer to stay clear of spiders.. They don?t seem to feel the
same way, though, and happily climbs the fabric of the inner tent,
creating a situation of an opposite zoo: with the animals outside and me
watching horrified from the inside ;-))

Well; I'll end today?s report and read a bit in my astronomy magazine -
and appreciate that the planet I have chosen to run is very small
(although spider infested) in the cosmic scale ..






Reports

E-book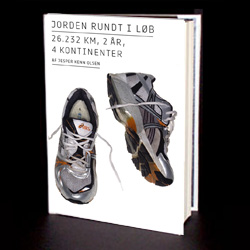 World Run book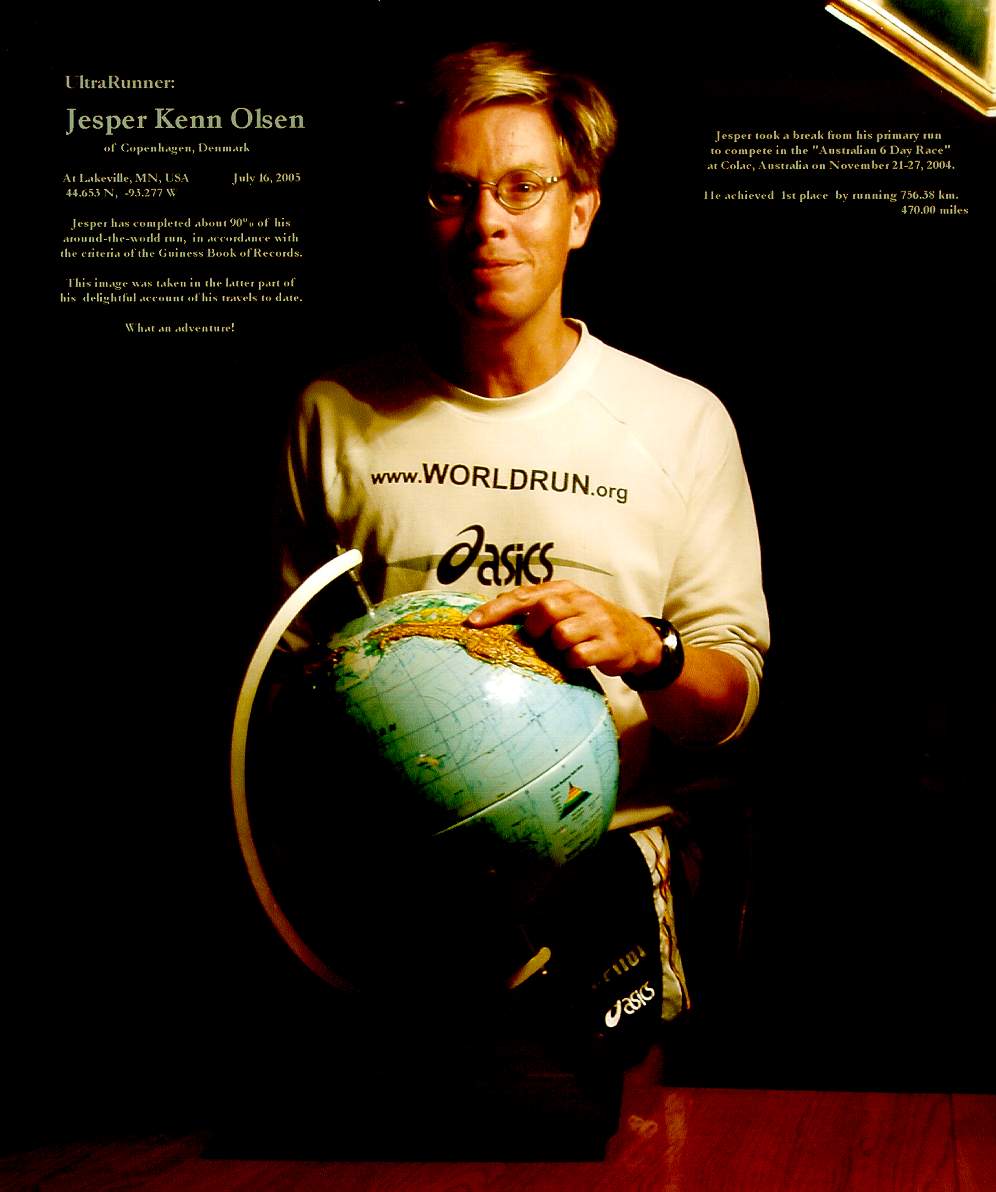 Lectures in english
Foredrag på dansk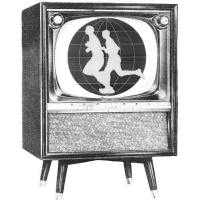 Media Coverage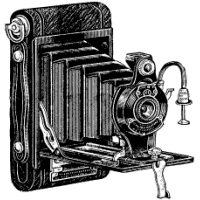 Photos