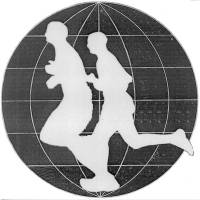 Introduction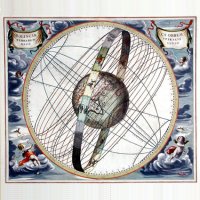 Principles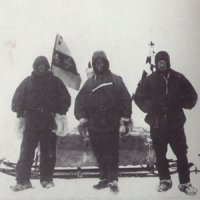 Runners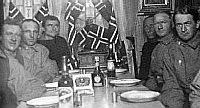 Media

Route Info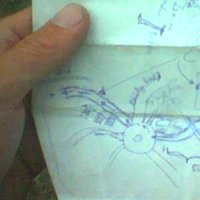 Progress Map
Event Calender
Links
World Run I / Reports
Goto:

2005-05-18

2005-05-20

USA
2005-05-19:

11
Distance today: 48.0 km (Accumulated: 21755.0 km)
Country: USA

2005.05.19. [Green road sign on Hwy.1: "Piapot ->", at cross of Hwy.1 &
Road 614] - [Gull Lake; cross of Hwy. 1 & Road 37].

48km, 4:32:30h. Excl. food, water, road-finding, toilet etc. stops
Total 21714km.

Start: 9:53am.
Finish: 15:29pm.
Time GMT - 8 hours

+15c, overcast and light wind at start.
17c, half overcast and med. wind at finish.


Still taking the struggle with the motivation for this last major part of
the run.

But at least Canada is a good place to take that battle - the passing
trucks cheered me on several times today; and people often have questions
or show interest in the run :-)

Besides this I luckily have daily contact w. the team back home - Team
Holger who put my daily reports on the website - providing valuable
support!





Reports

E-book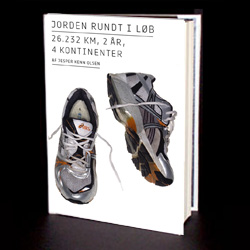 World Run book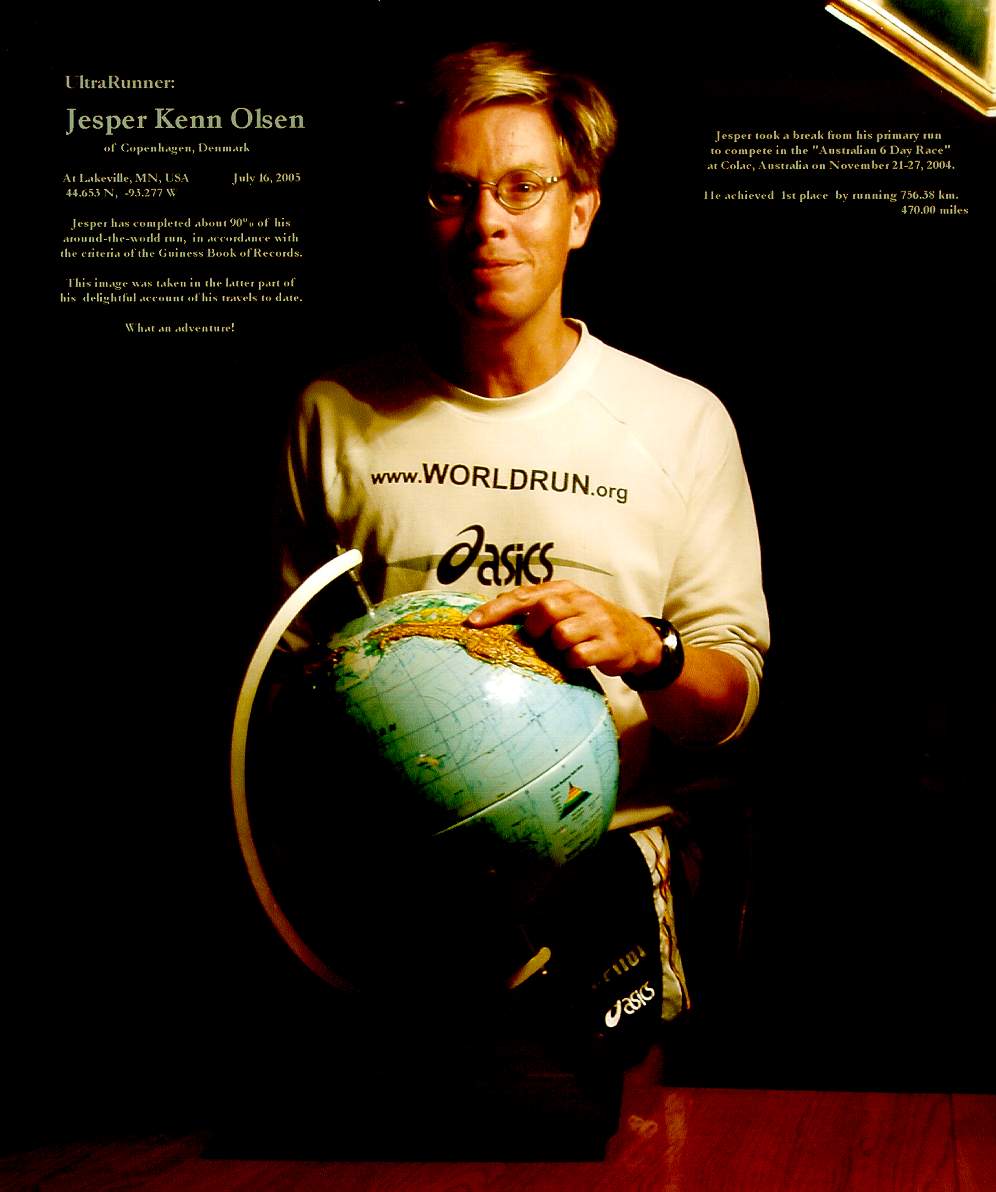 Lectures in english
Foredrag på dansk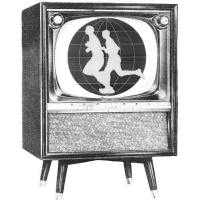 Media Coverage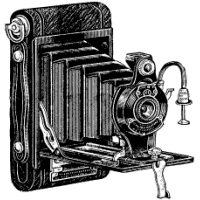 Photos