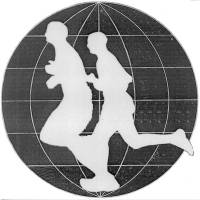 Introduction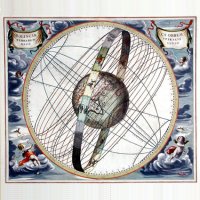 Principles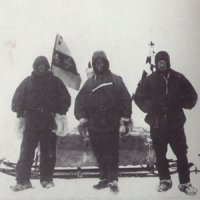 Runners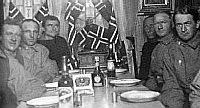 Media

Route Info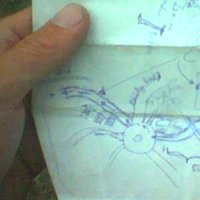 Progress Map
Event Calender
Links
World Run I / Reports
Goto:

2004-09-30

2004-10-02

Russia

2004-10-01:
Distance today: 48.0 km (Accumulated: 12346.0 km)
Country: Russia

2004-10-01. Route Report: sign 257 on M60> - 316 on M60>.

48km, 5:04:27 h (J.). Excl. food, water, toilet etc. stops.
Total 12.305km. (J.).

Start 11:05am (all).
Finish 17:13pm (J), 17:18 (A.), 18:00 (K.).
Time GMT + 10 hours.

+8c, heavy rain and med. wind at start.
10c, grey overcast and same at finish.


- One of the cold rain stages that we really hope not to have too many of
!!!

It reminds much of what we had for the first month in Europe in January,
and its our experience that this kind of weather is in fact more
problematic than snow and chilly cold. After a few hours of running the
body has become quite cold and just keeping a slow pace takes hard effort
- even compared w. the already a bit hard daily running on 'the other side
of 10.000km' ...

Thus the lack of pace gets the body even colder as the slow pace doesn?t
generate much heat. But - we at least have the supply-car every 10km,
where it stands waiting for us to have a short sit-down and catch some
degrees of warmth before its out in the cold rain again.

- Looking forward to Australia and the heat... :-)

PS: This report and next weeks reports are posted with delay - as the
mobile unit for reports to the website is broken. We expect to reach
Vladivostock the 10.October and there have more extensive reports &
comments!







Reports

E-book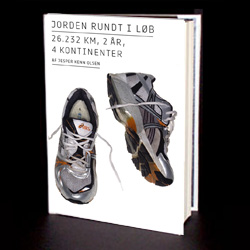 World Run book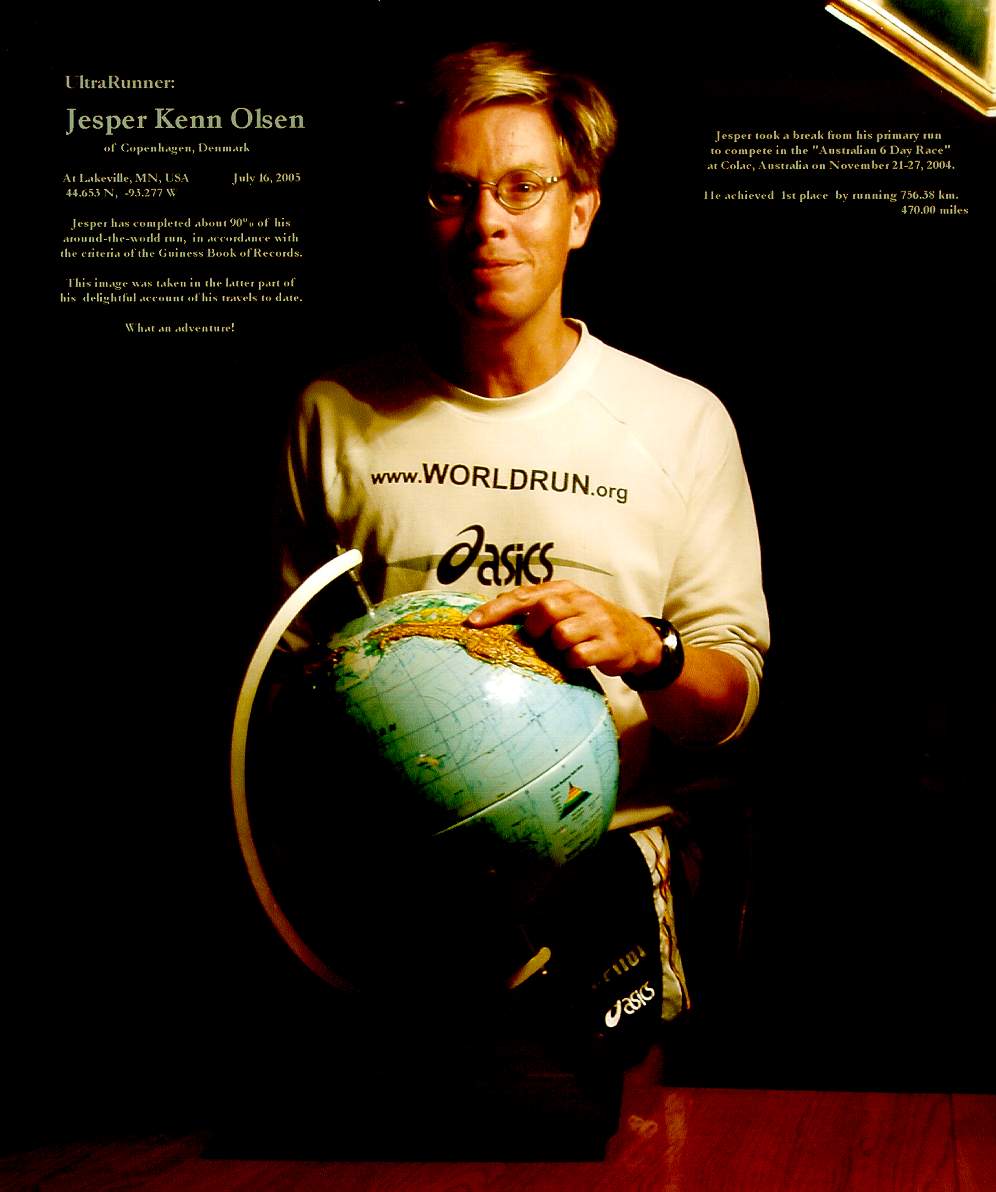 Lectures in english
Foredrag på dansk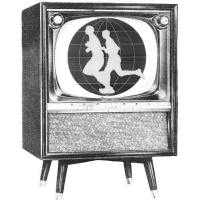 Media Coverage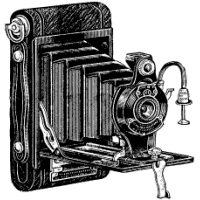 Photos