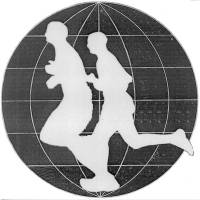 Introduction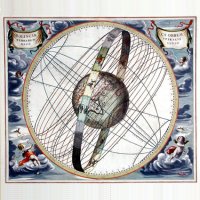 Principles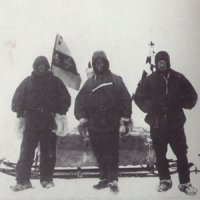 Runners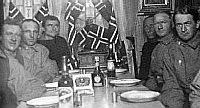 Media

Route Info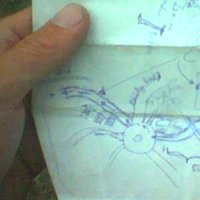 Progress Map
Event Calender
Links
World Run I / Reports
Goto:

2004-05-12

2004-05-14

Russia

2004-05-13:
Distance today: 51.0 km (Accumulated: 6191.0 km)
Country: Russia

Route Report: Tukalinsk City administration building(after 1,5km. entered
E30 at roadsign 484 + 500m.) - Roadsign 534 on E30(roadside at Beliskovo
town).

51km., 4:57:09h.(J.) - time excl. water, toilet etc. stops)

Start 10:07am (all.
Finish 15:19pm (J.), 15:21pm (A.), 15:33pm (K.).

+27C.(!), humid and slight overcast with no wind at start, +30C. at finish.

Police escort and runner company (Evgenii) all stage.

By the snap of a finger all nature seems to have become green :-)
Yesterday yellow, light brown and white was the colours of our Siberian
running, but overnight trees, grass and cornfields have become all crisp
nuances of green!

Short report today as we get ready for 05am(K.) and 06am(J., Evgenii and
Alex.) start tomorrow to avoid the humid heat and reach a local and
national TV conference at 13pm.





Reports

E-book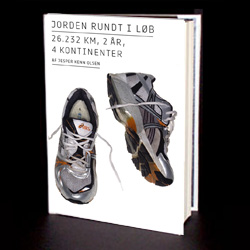 World Run book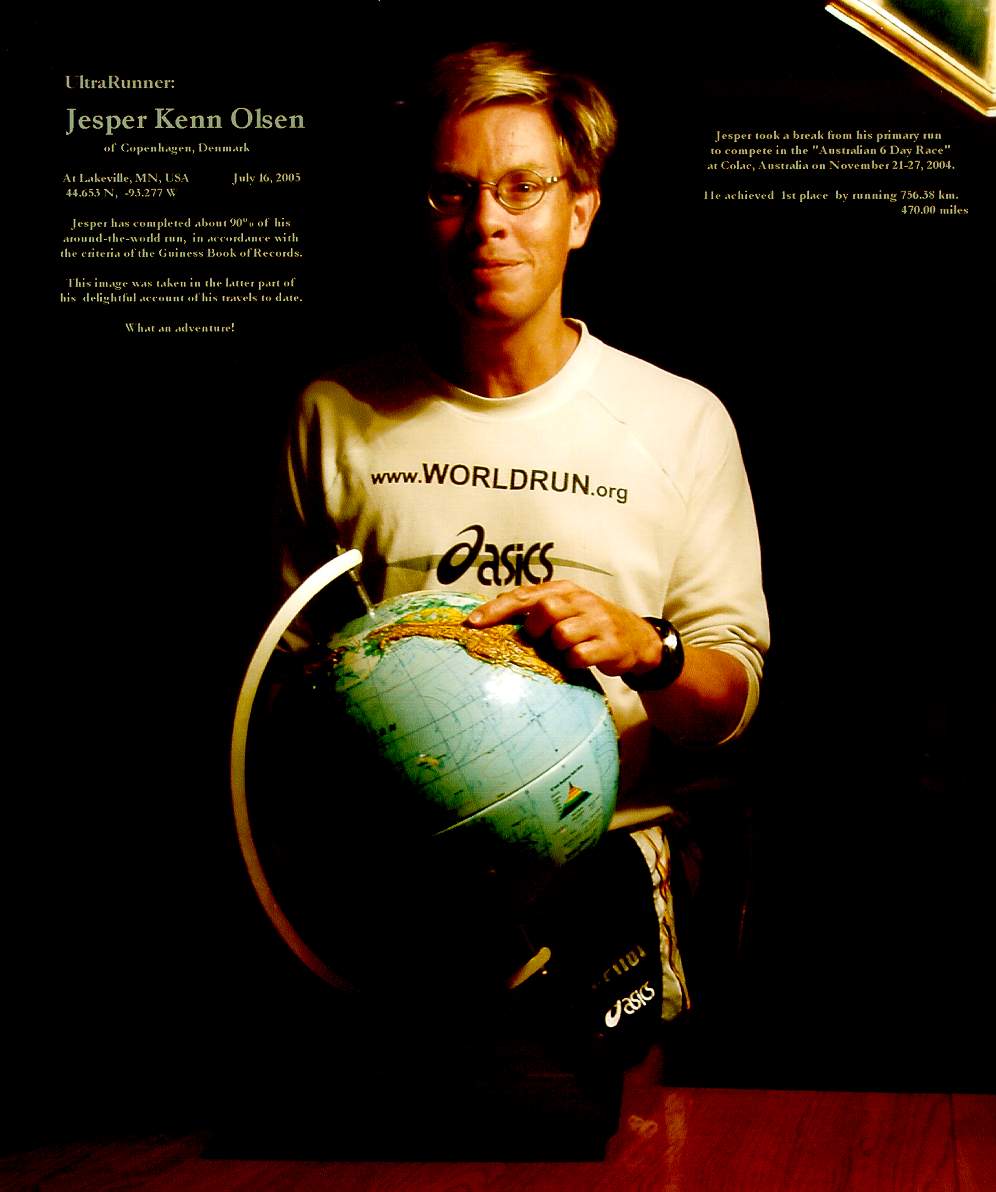 Lectures in english
Foredrag på dansk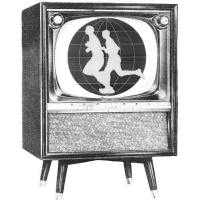 Media Coverage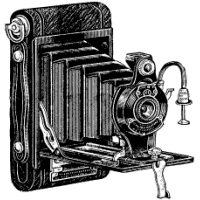 Photos