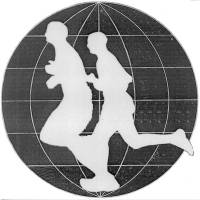 Introduction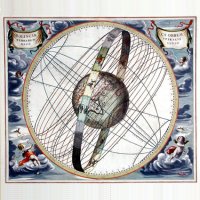 Principles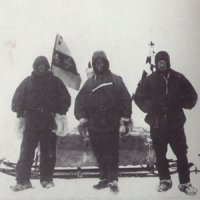 Runners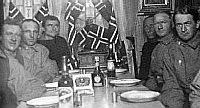 Media

Route Info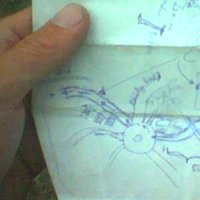 Progress Map
Event Calender
Links
World Run I / Reports
Goto:

2004-05-01

2004-05-03

Russia

2004-05-02:
Distance today: 35.0 km (Accumulated: 5701.0 km)
Country: Russia

Route Report: Izetskaja(crossroads near roadsign 122 on P329) - (Kolkhos
Monument "40 years of October", near road sign 157, P329).

35 km., 2:56:04h.

+12C, light wind, allmost clear sky.
+27C at finish. High humidity.
Start 10:00 am. Finish 13:17 pm (Jesper and Alex). Kazuka ca. 14:00 pm.

Yet another short day, with no other difficulties than adjusting to ...
Siberia and our first Asian day in tent.

In our plan we have scheduled "easy" days (29 to 59 km.) untill Omsk.
Mainly we need the extra energy for the change of conditions as we begin
to settle in our Siberian running and living standards.

After the finish we quickly put up our tents in a and birch forrest.
Then drinking water are tapped from the waterfilled birch trees (sic!),
and washing water brought by Rachenka from the nearby settlement Slabadar
Biskir.
Food is cooked, mainly by Kazuka and Rachenka; while Alex. and I go
through the days documentation and logbook to check that all pictures,
times and sign. are recorded correct for Guiness.

Meanwhile the mosquito and tick repellants come to use, and the methods
are many: full-body protection suit(Kazuka), "bee-catcher" hat with net +
bugspray (I), tight closed joggingsuit(Rach.) ...or...a shaved head and a
drop of anti-mosquito (Alex.).

After this, a quick report for you :-) while the sun sets and ends the day.

It is our first use of tents in Sibiria - last time was 4000 km. ago, in
Sweden.
We expect an interesting night in the soundfilled forrest.





Reports

E-book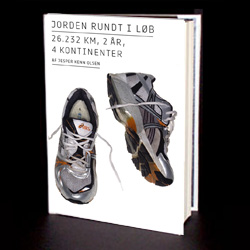 World Run book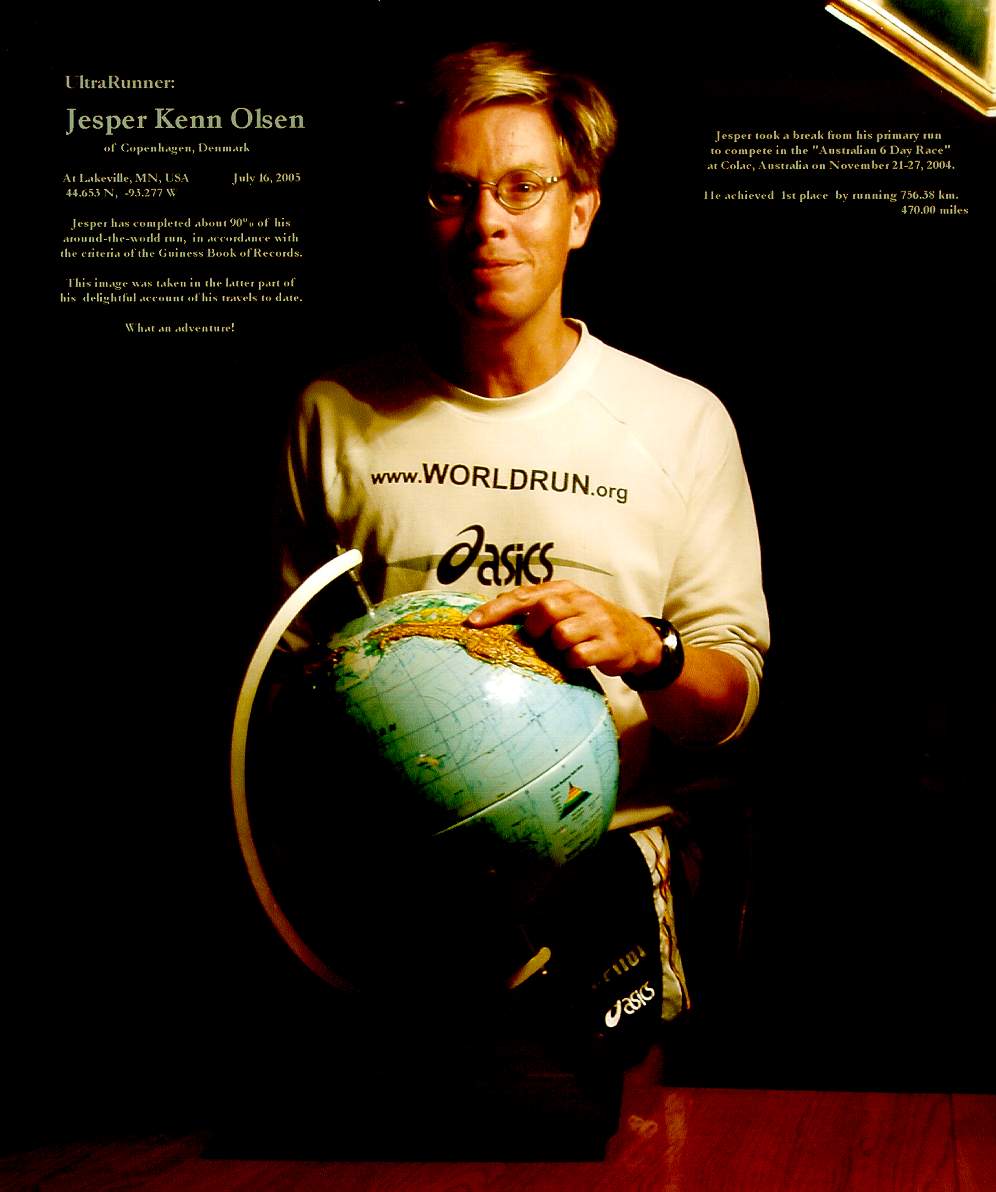 Lectures in english
Foredrag på dansk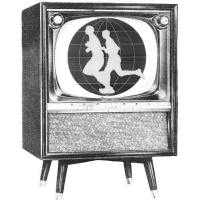 Media Coverage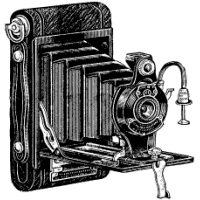 Photos