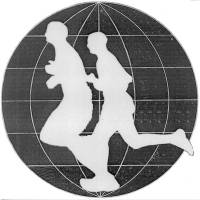 Introduction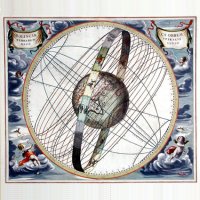 Principles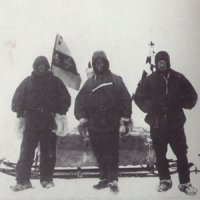 Runners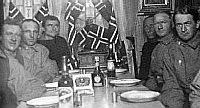 Media

Route Info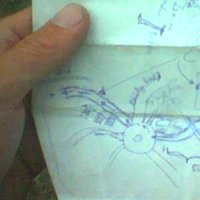 Progress Map
Event Calender
Links
World Run I / Reports
Goto:

2005-10-14

2005-10-16

Ireland
2005-10-15:

18
Distance today: 36.0 km (Accumulated: 25915.0 km)
Country: Ireland

2005.10.15. [White road sign on R410: "Rathecoole 14km" (R410 is parallel
to N7)] - [Dublin; white sign at Dublin Harbour: "Dublin Terminal,
Dublin - Liverpool", at pier 1 + 2; waterfront, Irish Sea]. Ireland.

36km, 3:13:53h. Excl. food, water, road-finding, toilet etc. stops
Total 25874km

Start: 09:22am.
Finish: 13:35pm.


+10c, mostly overcast and light wind at start.
14c, half overcast and medium wind at finish.


- Ireland completed :-)

After another Irish stage in wonderful weather; running across green
farmlands and into the increasingly build-up Dublin provinces in the East
part of Ireland, my good company of runners and I reached Dublin and The
Irish Sea which separates Ireland and England.

Again its a part of the world run which could only be possible to do this
smooth with excellent support that I enjoyed throughout some emotional
days of running across Ireland.

- Many runners took part in making it possible for me to settle back into
the 50km pr. day average that I kept up until 4months ago when I was
literally out of energy and had to set for half of that for a while. But
most of all Tony Mangan was the man who put things together by organising
these 5 days. So I leave the final "Irish word" to Tony :-)



Tony Mangan:

"

Saturday 15th October. Dublin.

We were all a bit tired this morning as we made our way to lasts night
stage stop for the 5th and final day in Ireland. Once again we were
blessed with nice weather and Jesper hadn't even have a single drop to
contend with - which is a rare feat in Ireland!

Monika drove while Jesper, Mel, myself and 2 Sri Chinmoy Marathon Team
runners started running down a very narrow and hilly road towards
Rathcoole 14 km away.

As we approached Rathcoole there was a very steep down hill and Jesper
hammered his way down the hill with blistering pace leaving us all in his
wake. Downhill running has always been one of his strengths. He also
possesses a 2.27 marathon and a 6.58 100km personal bests !

When we turned onto the Naas Dual carriageway things got a bit hairy.
Without Monika's and Mels help would have had some problems. We had
bypassed the major road works by taking the back roads from Naas but still
had to contend with a very busy 10km stretch to the city which was
divided. Mel ran with the World runner in the hard shoulder and sometimes
in the grassy verge while Monika and I drove towards the capital on the
opposite side of the carriageway. Twice I had to stop at the appointed 5km
rest stops and when there was a break in the traffic ran across to the
grass in the centre of the road climb over the crash barrier run over and
meet them with drinks and log book while Monika waited with the car.
Eventually the traffic eased as we got towards the city.
Mel got into the car after his stint and I ran again. I took a pee behind
a bridge while Jesper was trying to cross over the road. As I was
finishing, out of the corner of my eye I spotted a cop! " Come here..! " I
heard him say. " Oh! No I've been done! for a pee" I pretended I didn't
see or hear him! It was then I realized he was talking to a motorist!
Jesper threatened to tell the Lord Mayor who hails from that part of
Dublin!

I drove again and Jesper ran on towards Dublin Port with Mel. Down past
the four Courts, past the financial centre and the newly revamped
docklands along the boardwalk. Jesper stopped to take a picture of a
Viking ship on the Quai.

We ran into the port and all the time Jesper was getting excited at
finishing running across another country on his world run. The next shore
would be Liverpool and he would be barrelling down towards London from
there.
" I want to run 2 more km...." said Jesper. "Well if you want 2 more km
you will be running into the Irish sea.. This is the end of the road... "
We Laughed.
" Do we get to throw you into the sea!! "


After the usual documentation of the finish. Pictures of the direction
signs and logging the details in the log book the four of us squashed into
the car which was full of baggage and Jespers stroller on the back seat.
We made a mad dash across Dublin for the Mansion House for our 2 pm
appointment with the Lord Mayor. We had 25 minutes to make it. It was a
busy Saturday afternoon. I dropped Jesper and Mel off close to the Mansion
House, they were 5 minutes late. Monika and I had to deal with the heavy
traffic and one way streets. In the end I got out as Monika offered to
park the car.
We were greeted for a full hour by Lord Mayor Catherine Byrne - a very
easy going and down to earth woman who told us she is only the 5th female
Lord Mayor of the City. She told us she had checked out Jesters site and
was impressed. She also told us that the traditional title for her is not
" Lady Mayor" ... But " Lord Mayor. " The official photos were taken and
we were all too shy to accept a drink of tea or soda!
The rooms were decorated with expensive ancient paintings of previous
Lord mayors from long ago we were told about the process of local
government and the problems of the city.

We later went out for a nice meal to celebrate the end of the road in
Ireland. It was a team effort with many people who knew nothing about
ultra running in the past helping out to make the Irish leg of the world
run a success for Jesper in his bid to become the first man to run around
the world.
A truly remarkable athlete. "



U.K. schedule:

16 Oct, Arrival from Dublin, at Liverpool John Lennon Airport.

17 Oct, 47.4km, Liverpool.
Start at the Harbour, West Coast of the UK.
Arrive, Duddon, Bulls Head Public House.

18 Oct, 101.2km (cumulative distances),
Arrive, Stoke on Trent.

19 Oct, 155.2km,
Arrive, Derby Service Area.

20 Oct, 206.6km,
Arrive, Kibworth.

21 Oct, 250.4km,
Arrive Kettering Travelodge (junction 13).

22 Oct, 303.4km,
Arrive Baldock travelodge - (roundabout prior).


23 Oct, 389.1km and 26 000km total,
Greenwich, London; at The Old Royal Observatory, the 0-Meridian Line of
the World.

- 85km at the final stage; last 40km along the old Polytechnic London
Marathon course. Expected finish at 14:00 hours Sunday.






Reports

E-book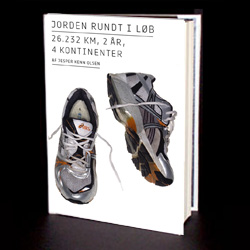 World Run book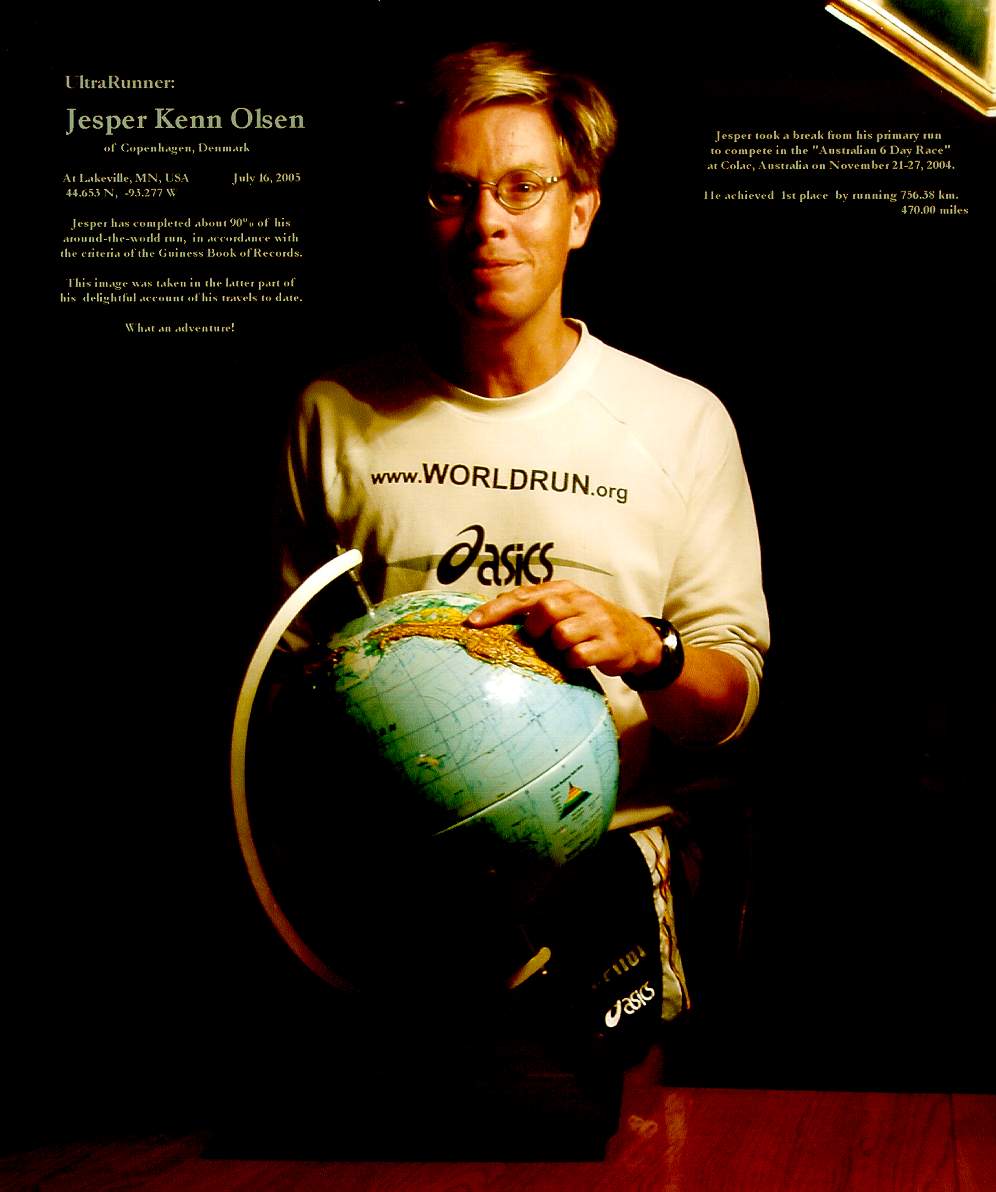 Lectures in english
Foredrag på dansk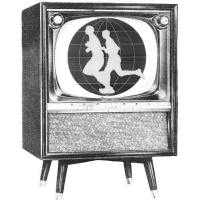 Media Coverage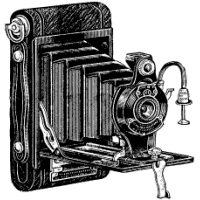 Photos