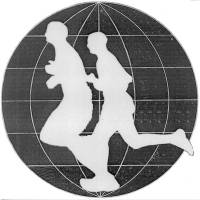 Introduction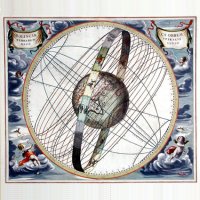 Principles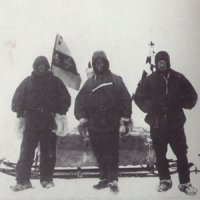 Runners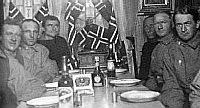 Media

Route Info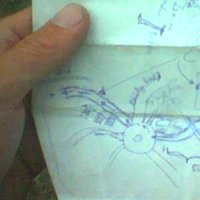 Progress Map
Event Calender
Links
World Run I / Reports
Goto:

2005-08-10

2005-08-12

USA

2005-08-11:
Distance today: 24.0 km (Accumulated: 24211.0 km)
Country: USA

2005.08.11. [Elburn; green road sign on Route 47: "Sugar Grove 9miles,
Morris 39miles] -
[Montgomery; cross of Hwy. 30 & Griffin Road]. Illinois State.

24km, 2:16:37h. Excl. food, water, road-finding, toilet etc. stops
Total 24170km.

Start: 08:05am.
Finish: 10:57am.
Time GMT - 7 hours

+19c, rain and light wind at start.
19c and same at finish.


- Highway 30 East...

A lot of cold rain for a change. But still enjoyable and with good crewing
and help from Kathy who came out to crew another stage. Very enjoyable!

As you can see I have now reached highway 30. Turning 90degrees and
entering that narrow tarmac road which also goes under the name "Lincoln
Highway" (One of US oldest highways) I definitely felt that I was about to
turn another "road-page" of the run - Highway 30 will be my daily route
almost all the way out to New York; about 1 1/2 month of running... so I
better get used to it :-)



The next stages are:



11.08: To: Montgomery.

- all the above on Road 47.


12.08: Plainfield (Hwy. 30).
13.08: New Lennox / alternative route via Manhattan.
14.08: Matteson.
15.08: Dyer.
16.08: Valpariso.
17.08: Hanna.
18.08: Plymouth.

- all the above on hwy. 30 East.





Reports

E-book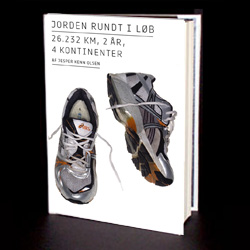 World Run book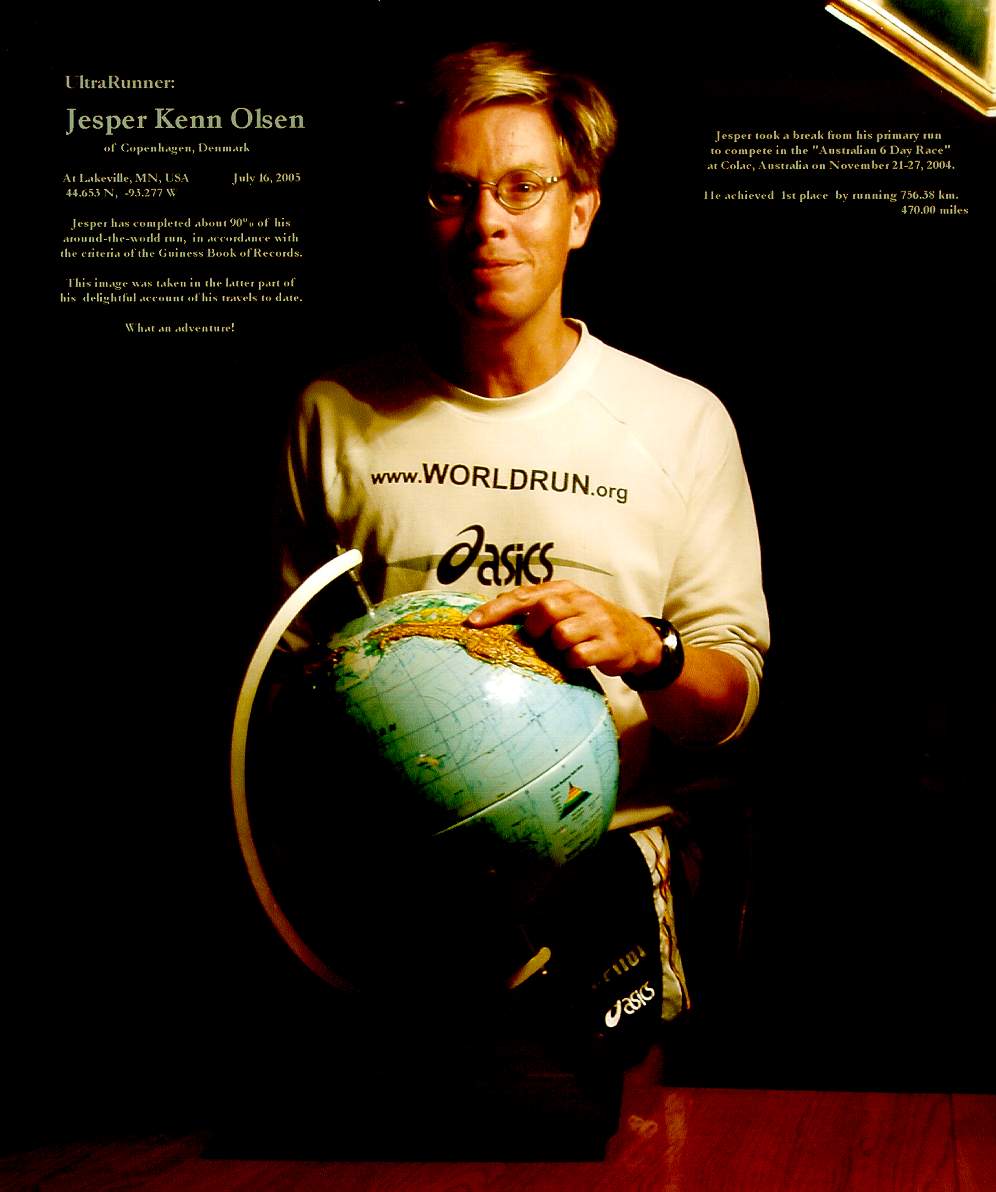 Lectures in english
Foredrag på dansk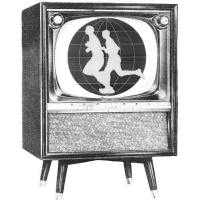 Media Coverage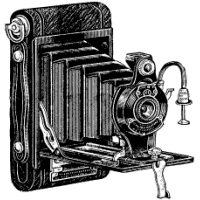 Photos