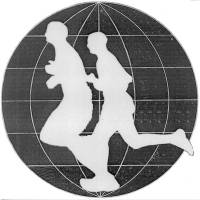 Introduction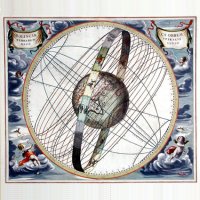 Principles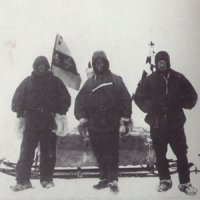 Runners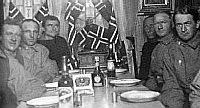 Media

Route Info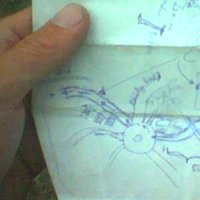 Progress Map
Event Calender
Links
World Run I / Reports
Goto:

2005-07-17

2005-07-19

USA

2005-07-18:
Distance today: 32.0 km (Accumulated: 23516.0 km)
Country: USA

2005.07.18. [Green road sign on Hwy. 10 E.: "Prescott 3 miles", at
intersection of Hwy. 10 & Hwy. 61] - [Ellsworth; green city sign on Hwy.
10: "Ellsworth"].

32km, 3:04:33h. Excl. food, water, road-finding, toilet etc. stops
Total 23475km.

Start: 07:30am.
Finish: 11:29pm.
Time GMT - 7 hours

+25c, almost clear and medium wind at start.
27c and same at finish.


- A huge help to have a crew/team again!!

I am sure that the 3 rest day in Hastings did a lot in getting me fresh,
but
have the positive support of a crew and not having to push the stroller
make a big difference. It feels almost as if I had forgotten how joyful
it can be to run - the last 2 months being more struggle than anything
else.

Hopefully there will be a chance to get help from teams on the last long
stretch out to New York City; pushing the stroller there doesn?t seem very
tempting or even doable at present.

But as mentioned: today was enjoyable :-) We took time to look at the
green farm fields and beautiful hilly landscape when I passed by at the
water stations every 2-3 miles and in general had a pleasant day. Even the
weather was much less humid than usual for the last weeks.

At the finish in Ellsworth we found a nice motel - The David Motel - who
was helpful in letting me use their internet to post the report. At
present I don?t have signal for the mobile phone, so it might take a while
before I can upload or send the next reports.

- The next stages will be to:

19/7: Duran (on Highway 10).
20/7: Alma (on Highway 35).
21/7: Fountain City (Highway 35).
22/7: Trempleauteau (Highway 35).
23/7: La Crosse (Highway 35).





Reports

E-book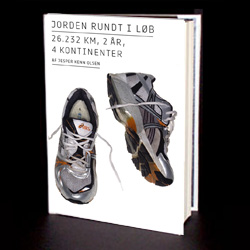 World Run book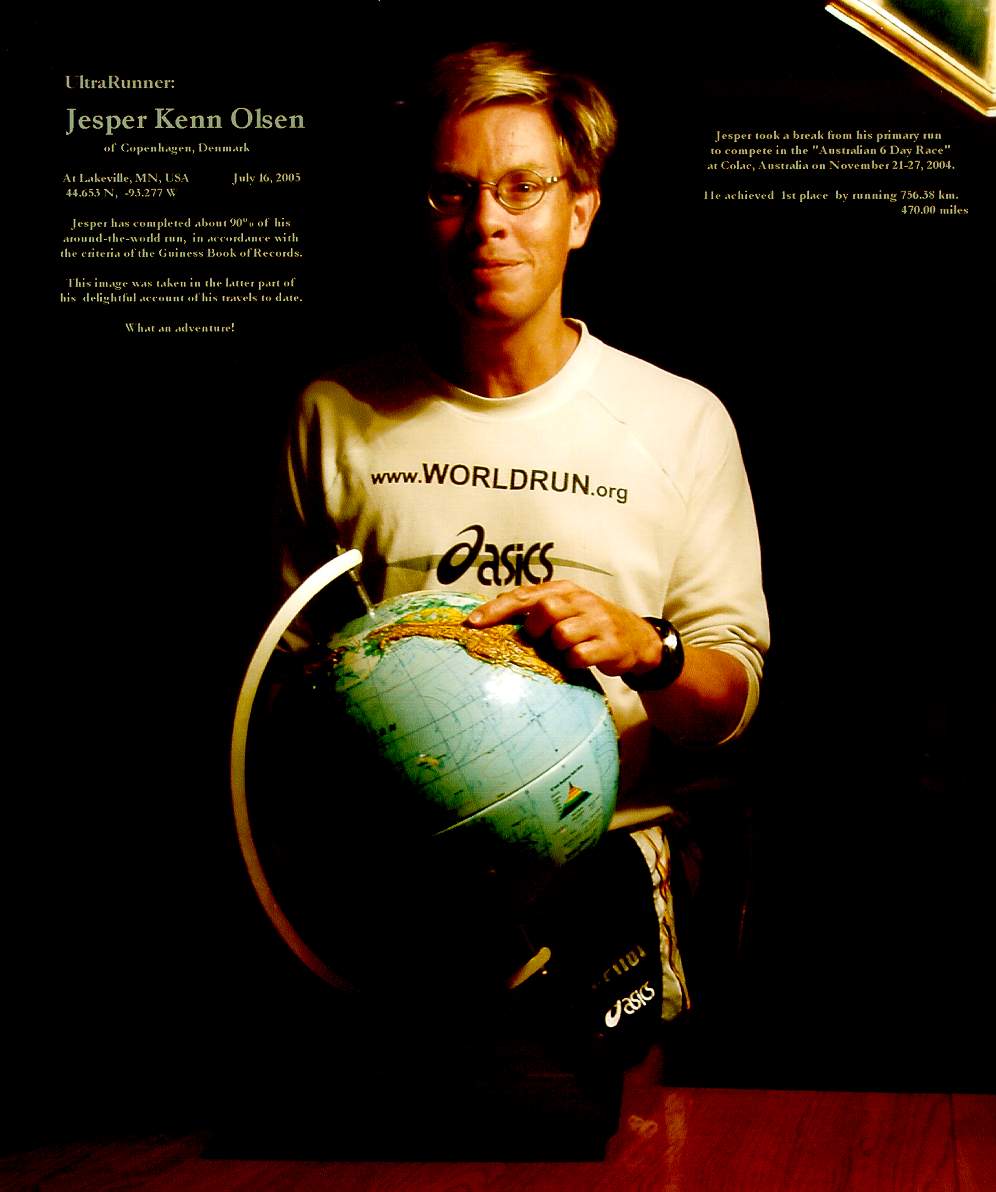 Lectures in english
Foredrag på dansk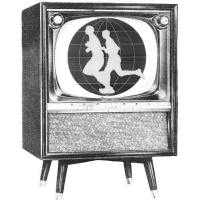 Media Coverage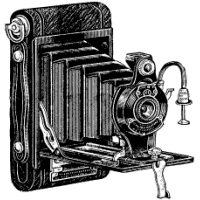 Photos