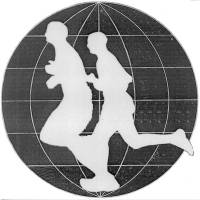 Introduction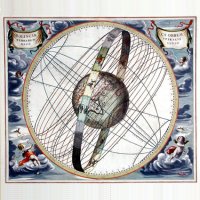 Principles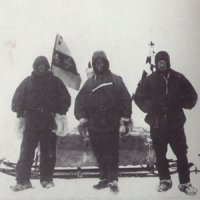 Runners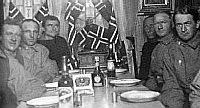 Media

Route Info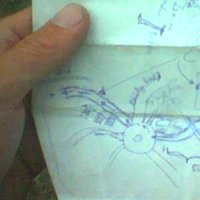 Progress Map
Event Calender
Links
World Run I / Reports
Goto:

2005-06-24

2005-06-26

USA

2005-06-25:
Distance today: 25.0 km (Accumulated: 23013.0 km)
Country: USA

2005.06.25. [Georgetown; cross of Hwy. 75 & Hwy. 34] - [Moorehead; cross of
Hwy. 75 & Hwy. 10].

25km, 2:22:14h. Excl. food, water, road-finding, toilet etc. stops
Total 22972km.


Start: 11:01am.
Finish: 13:25pm.
Time GMT - 7 hours


+19c, half overcast and medium wind at start.
25c and same at finish.


"Hjemkomst"

On today?s stage I had company all the way by Dane from Moorhead
University; a quite strong young runner with a personal best down near 4:00
for the mile!

I was happy to see that he had taken the time to come out there and we had
a long inspired talk about long distance training, competition, diet,
motivation etc. Very enjoyable to get an insight in another career at
another part
of the long distance events. It reminded me much of the same kind of
determination that I had when I started doing competitions many years ago;
though I never got as fast as Dane on the mile :-)


After the stage and a cosy meal in the garden of Clare Hauck, the librarian
at the University and my host in Moorhead, I went to "Hjemkomst" together
with Helle & Frank from Winnipeg who was my hosts there and who had driven
down here for a little re-union!

"Hjemkonst" - which means "homecoming" in English - is an annual
Scandinavian festival held in Fargo/Moorhead summing up many of the
Scandinavians in the US and CAN. I was surprised how vital and energized an
event it was; lots of century and even thousand year old Scandinavian music
and songs, telling of mutual ancient history, display of traditional
clothing
and house & farm items ...and of course FOOD, which plays a big part in the
Scandinavian identity and holidays ! I got my fair taste at the buffet
with Icelandic, Finnish, Norwegian, Swedish and Danish traditional food.
Especially the Norwegian "Lutefisk" made a big impression which I won?t go
in
details with here... ;-) Very interesting though, and a reminder of how
integral
the food is in the Scandinavian tradition. Especially during
holidays I think that the food is actually the centre of the celebration -
perhaps because there in ancient times was a scarcity of food during the
long Scandinavian winter where the midwinter holiday provided an
opportunity
to, for a moment, enjoy all the much desired foods !

I for one probably will remember my "Australian Christmas" for a long
time: very very friendly people down there, but a Christmas meal of
barbequed chicken & French fries in a 40c semi-desert with a single sweaty
eucalyptus tree outfitted w. glitter & glass-decorations... No, for a
Scandinavian there isn?t a holiday without special food - and an abundance
of it.. :-)

Interesting was also a speak given by an Icelandic explorer who had crossed
the Artic and Antarctic continents. I enjoyed very much hearing the
similarities and differences in logistics when undertaking such expeditions
compared with mine - those require much more extreme-situation planning,
but is benefited by being more limited in time; yet some central
considerations are the same.

In connection with his interesting memories from the expeditions I was also
encouraged to tell the audience of the encounters and aspects of my little
run and had fun time thinking back at all what has occurred of enjoyable &
difficult situations along the many miles across the continents.






Reports

E-book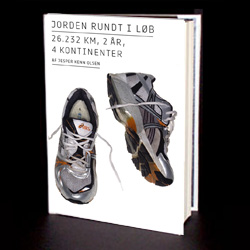 World Run book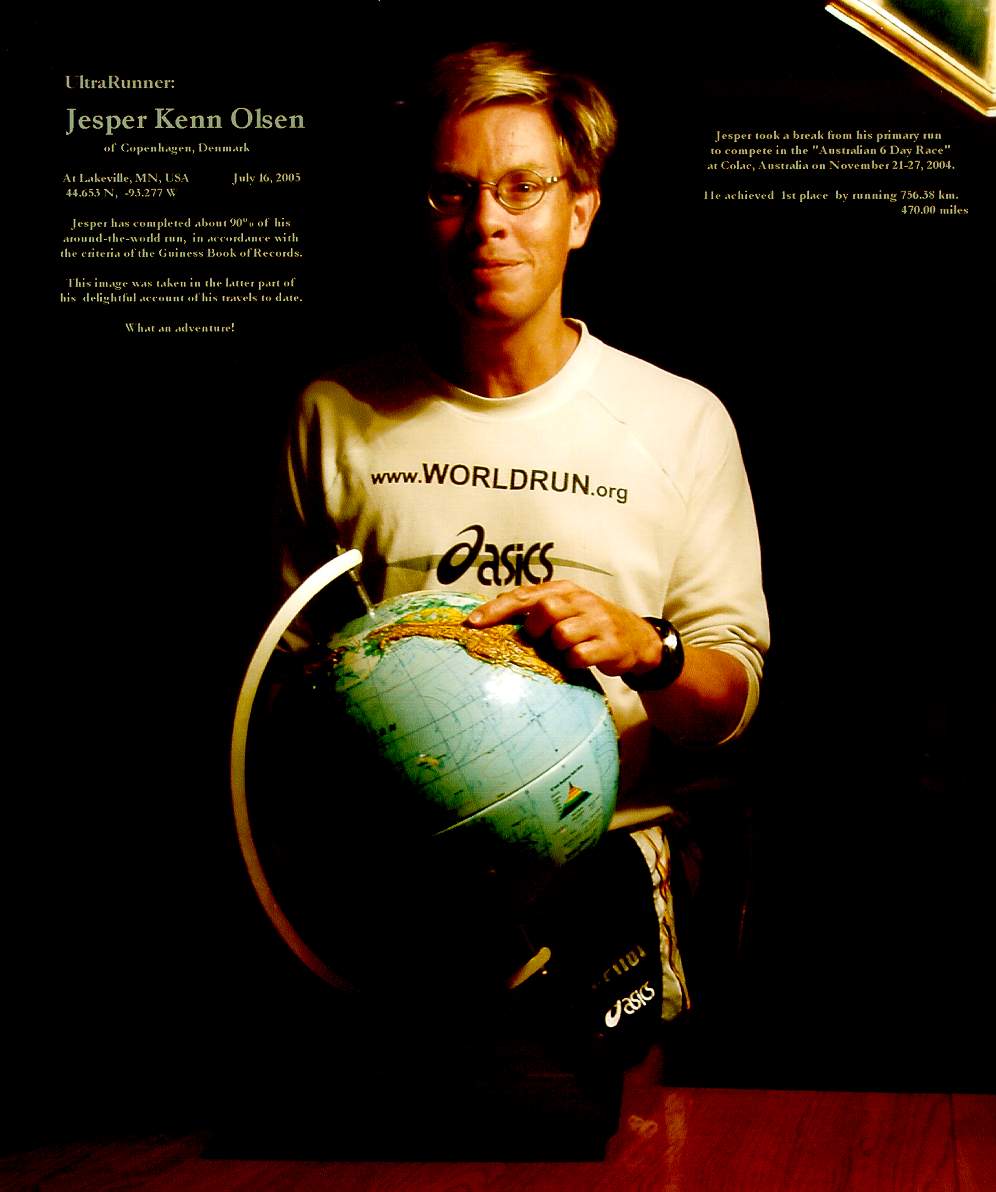 Lectures in english
Foredrag på dansk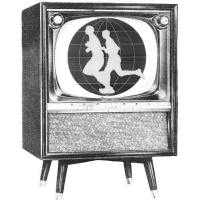 Media Coverage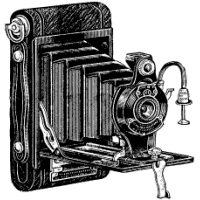 Photos