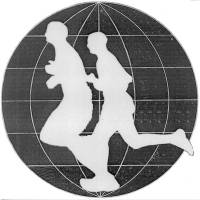 Introduction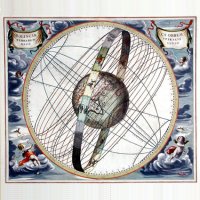 Principles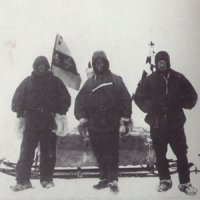 Runners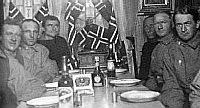 Media

Route Info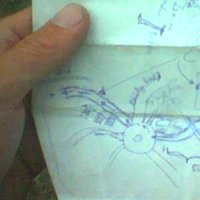 Progress Map
Event Calender
Links
World Run I / Reports
Goto:

2005-06-15

2005-06-17

USA

2005-06-16:
Distance today: 40.0 km (Accumulated: 22774.0 km)
Country: USA

2005.06.16. [Emerson; sign on
the US side of the CAN - US border at Interstate 29, North Dakota:
"Entering Customs Area", half a kilometre before mile-marker 216 on
Interstate 29] - [Hallock; cross of Atlantic Ave (= Hwy. 75) & Broadway].

40km, 4:01h. Excl. food, water, road-finding, toilet etc. stops
Total 22733km.


Start: 10:52am.
Finish: 15:35pm.
Time GMT - 7 hours


+20c, almost clear and light wind at start.
25c and same at finish.


Another good stage - I am beginning to regain a little bit of energy;
surely from the good road conditions. Pushing 40kg through rain and wet
gravel
wasn?t exactly making things easier ;-)

The time for today?s stage is less precise then usual as my stopwatch ran
out of battery near the finish. That makes it the 3. watch to have been
worn out during this run - together with 25 pairs of running shoes, 2
mobile phones, 1 Chariot stroller, 1 tent and 12 pairs of running socks !

Fortunately I have one reserve stopwatch bought in Australia which will
have
to do for the last 3000km.






Reports

E-book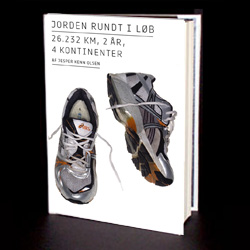 World Run book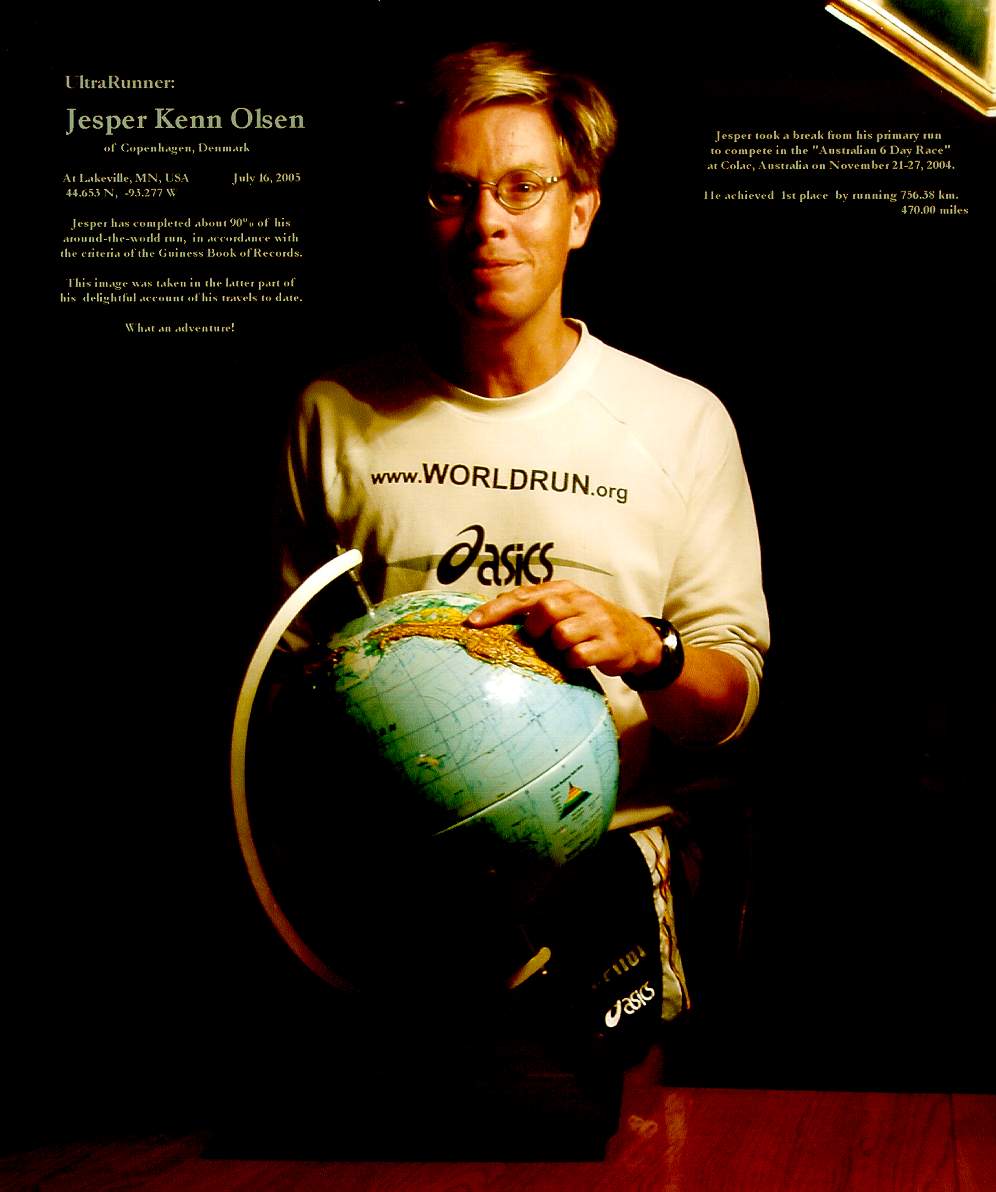 Lectures in english
Foredrag på dansk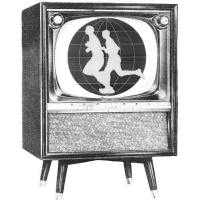 Media Coverage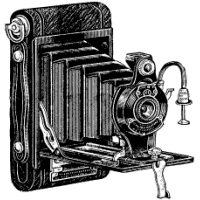 Photos