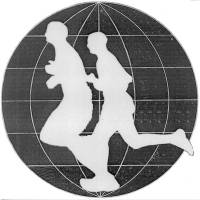 Introduction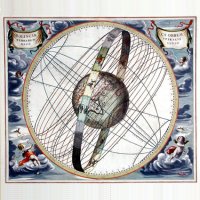 Principles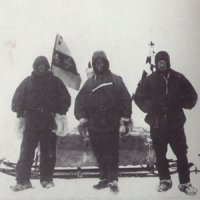 Runners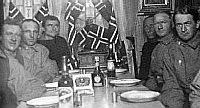 Media

Route Info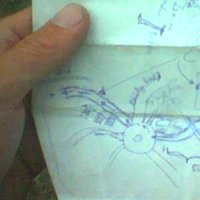 Progress Map
Event Calender
Links
World Run I / Reports
Goto:

2005-03-14

2005-03-16

USA

2005-03-15:
Distance today: 62.0 km (Accumulated: 19180.0 km)
Country: USA

2005.03.15 "Pepperwood 11miles; Fortuna 28miles; Eureka 43miles" > - Landing; cross of Fields Landing DR. and Central Street, at US 101
intersection. >.
(Route: Route 254 until N. end, then onto US 101, then left onto Scotia
main Street into Blue Slide RD. into Grizzly Bluff RD., then right onto
Waddington RD., Route 211, left onto Eel River DR. into Tompkins Hill RD.,
left onto US 101 and exit to Fields Landing DR.).

62km, 6:21:40h. Excl. food, water, road-finding, toilet etc. stops.
Total 19.139 km.


Start: 10:00am.
Finish: 18:08pm.
Time GMT - 8 hours


+18c, almost clear and light wind at start.
15c, thin evening clouds and same wind at finish.


Another awful stage!

I tried to stay off the US 101 as it most of the way was Freeway
("Pedestrians Prohibited"), running small farm roads, over mountain
ridges, down ravines etc.

I had made a midday phone call to the family back in Denmark which I have
done every day during these days of trouble - from gas stations or
roadside phone boxes - to get some info to the website.. and to get help
to keep hanging in there !

I got news that there might come some people out to meet me on the road;
I hoped for that all through the day, but as the darkness began to set I
understood that it wasn?t going to happen, which took a lot of energy out
of the running.

On the small roads there were no accommodation available, only
"Trespassing Illegal" signs and dogs running loose, stopping me from time
to time.

Exhausted I had to run on the 101 the last miles towards Eureka.
Constantly hoping not to be stopped by highway patrols and taking all
exits to stay off the highway as much as possible.

Luckily I caught glimpse of a motel at Fields Landing and they had exactly
1 room left (cheap even, 39$ :-), did the last documentation pictures for
the day, bought some canned food and got a good hot shower.

I was quite tired as I hadn?t had more water left the last 20km of the
run, so I got easy to sleep..







Reports

E-book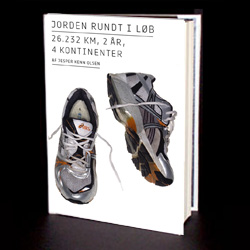 World Run book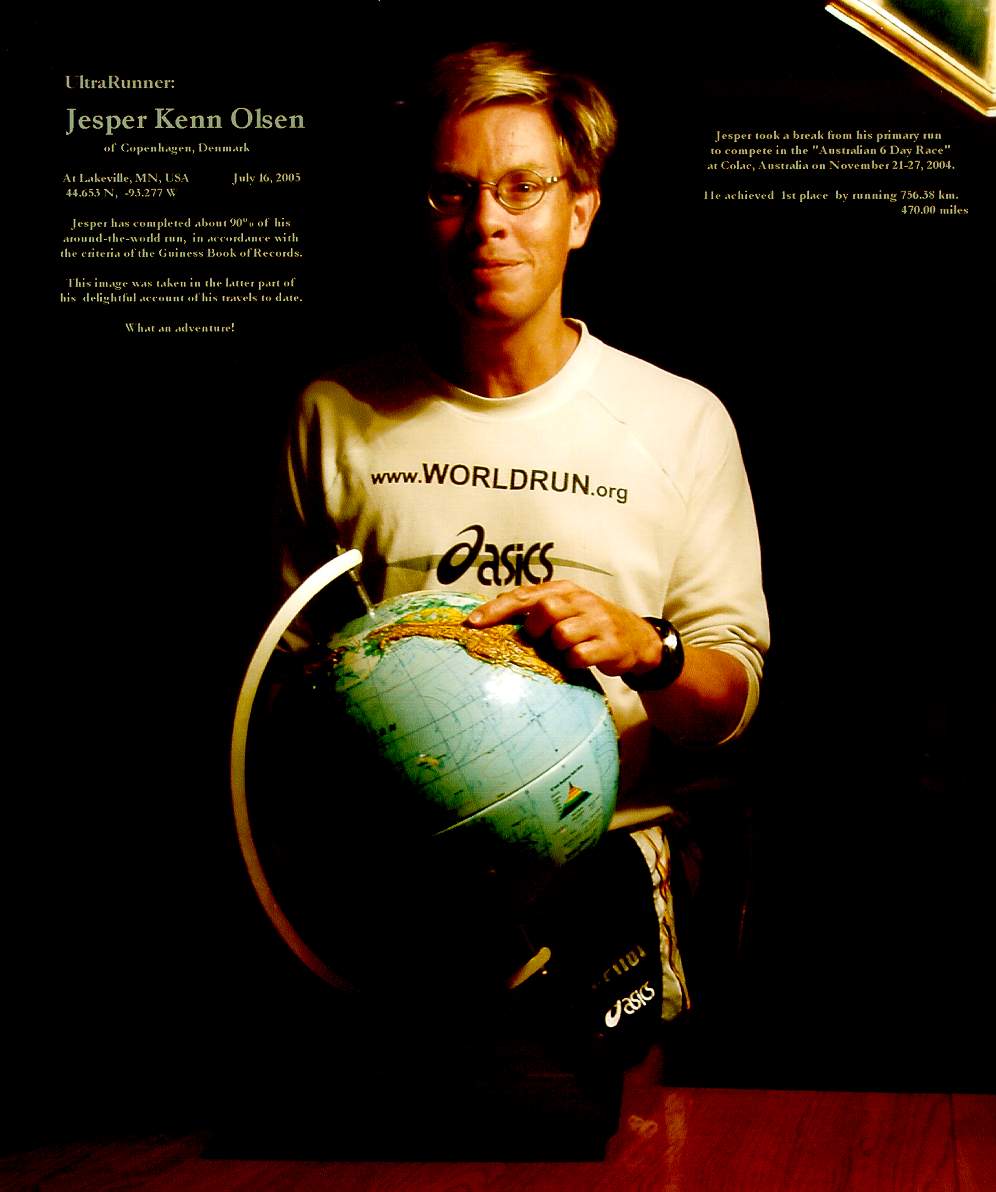 Lectures in english
Foredrag på dansk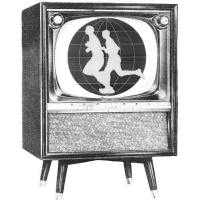 Media Coverage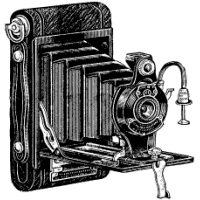 Photos