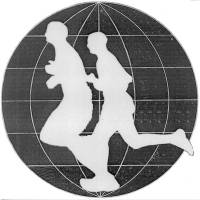 Introduction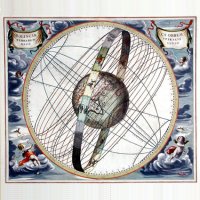 Principles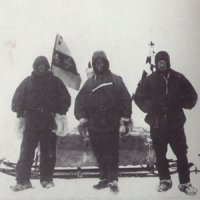 Runners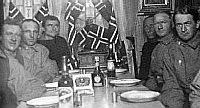 Media

Route Info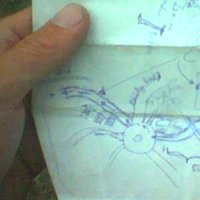 Progress Map
Event Calender
Links
World Run I / Reports
Goto:

2005-02-08

2005-02-10

Australia
2005-02-09:

32
Distance today: 72.0 km (Accumulated: 17874.0 km)
Country: Australia

2005.02.09 -
.
(Route: back 1 1/2 km at Yilgarn Avenue, then left onto Highway 94
again.)

72km, 7:32:43h. Excl. food, water, road-finding, toilet etc. stops.
Total 17.833km.


Start: 7:36am.
Finish: 17:50pm.
Time GMT + 10:30 hours (NB: South Australian Time!)


+21c, clear and medium wind at start.
27c, clear and same at finish.


A quite hard stage !

- Today?s stage was possibly the hardest in the run so far!!

Certainly there have been much longer stages, the 94km to Canberra and an
85km stage in Eastern Siberia among the longest. But both of those were
with team support (a support-car driving the luggage and setting up supply
stations on the route). Pushing the nearly 40kg in the baby jogger is
another thing; especially through the very undulating hilly terrain today,
which offered few relaxing plains.

- Indeed the stage was only supposed to be 40km, but seeing the sign say
"100km to Perth" a few km into the stage, gave inspiration to cover as
much as possible in order to be able to run into Perth tomorrow. And with
about 35km left to do that should be a possibility.. :-)


During the stage I went through nearly 9 litre of water as the sun was a
bit strong and as pushing the jogger takes a fair amount of extra energy
and builds up a higher body temperature.
Also the run took a total of more than 10hours - numerous small stops
(every 5km) was needed in order to be able to run all the way up the
steepest gradients while pushing the kg.? s in front. Guinness might allow
a few % of walking in the total distance, but I will for my part try my
hardest to keep every km of it a definite run :-)


A more curious pause occurred as I was stopped for 18 minutes by a road
worker: they are building a new highway-lane to Perth and were in the
process of blowing up parts of the mountain side ! The cars and I were
advised to stay back for a minute while the dynamite did its job at the
roadside (the "stop" picture in today?s photo entry).

Another less ordinary stop was due to Channel 7 which came out for an
interview. By that time, however, I was more keen to get to the finish of
the days run and hopefully find a hotel to relax..
But: no rooms available at Mundaring hotel :-( ... I was not extremely
happy to look forward to setting up the tent after the exhausting stage.






Reports

E-book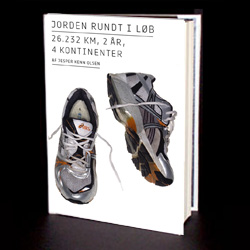 World Run book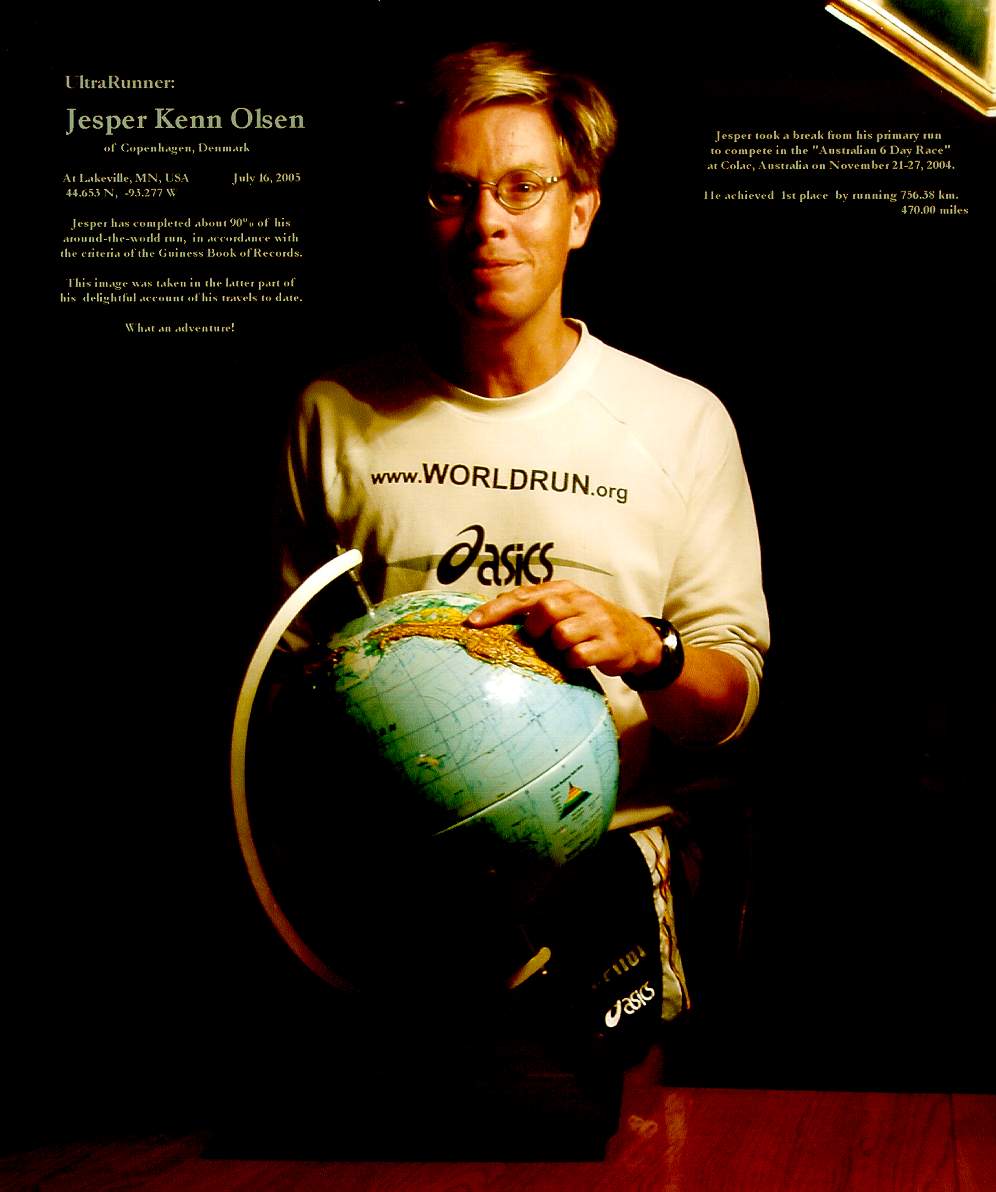 Lectures in english
Foredrag på dansk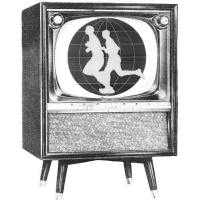 Media Coverage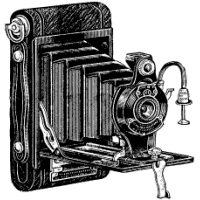 Photos