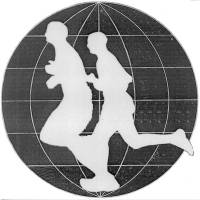 Introduction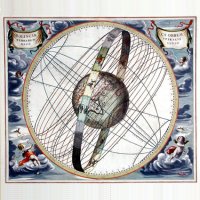 Principles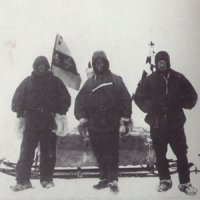 Runners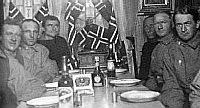 Media

Route Info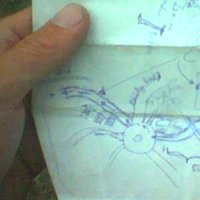 Progress Map
Event Calender
Links
World Run I / Reports
Goto:

2004-08-22

2004-08-24

Russia

2004-08-23:
Distance today: 52.0 km (Accumulated: 10284.0 km)
Country: Russia

Route Report: - 2400km", near road sign 500 on M58".

52km, 5:59:50 h (J.) (+/- 2min.; forgot to start time direct after
rest-stop). Excl. food, water, toilet etc. stop.
Total 10.243km. (J.).

Start 9:17am (K. and J.).
Finish 17:18pm (J.), 17:26 (K.).
Time GMT + 9 hours.

+11c, low mountain clouds & light wind at start.
21c, partly overcast and same wind at finish.


Heavy mountain & hill stage with real slow pace, except the steep
downhill parts. Bit of a roller-caster ;-)


The difficult road/trail is putting a hard pressure on our skilful
supply-driver as well.

This stress can lead to confrontations as today, where he wanted Alexander
to exit the car and walk!

We had a team meeting after finish where it was made 100% clear that A.
stays in the team and gets the support he needs to recover.





Reports

E-book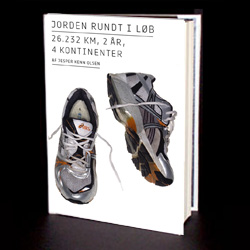 World Run book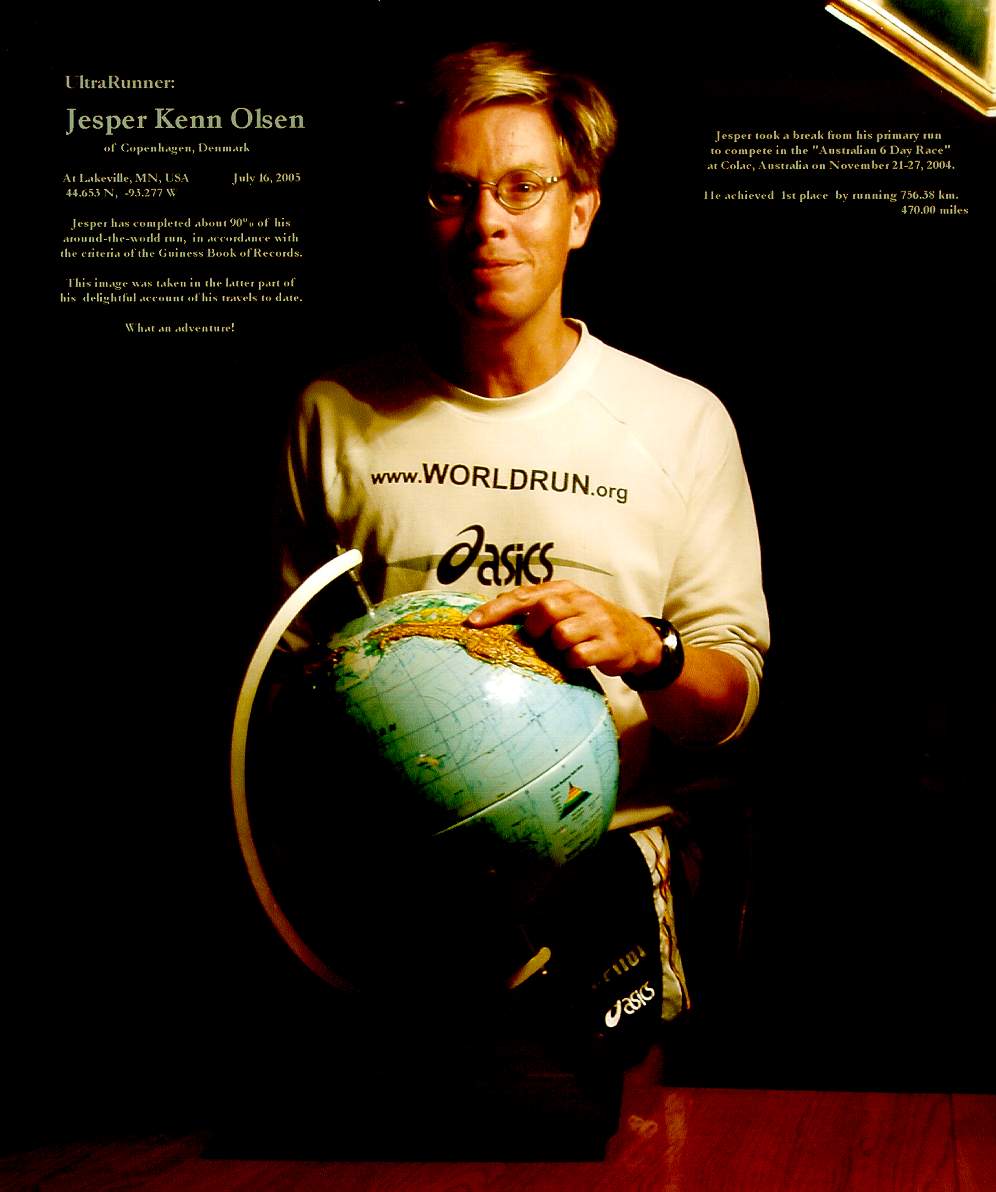 Lectures in english
Foredrag på dansk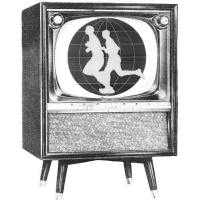 Media Coverage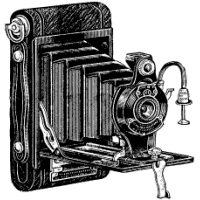 Photos