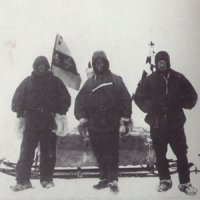 Participants in the World Run
Beneith follows a short description of the runners in the World Run project.
By clicking on the pictures of the runners you can acces their World Run homepage and learn more about themselves and their backgrounds.
The two main World Run participants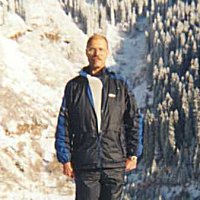 Age: 45
Occupation: Computer programmer, masters degree from St.-Petersburg University.
Alexander, our latest asset to the group, has already numerous times proven himselves as a durable ultra-stage-runner. 24-hours, 6-day's and even the Moscow - Kazakhstan of about 4000 km's is part of his ultra-c.v.
Of importance is also that Alexander with a background in Murmandsk, North of the Polar Circle, has good experience with operating in quite difficult terrain. This will come in handy when we head for tuff conditions in Eastern Asia / Siberia. Contact Alexander
And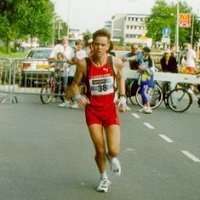 Age: 32
Occupation: International political science, Ultra Race Organizer. Spare time: guide/helper for blind-deaf people.

Founder of the World Run project. Marathon-runner since the age of 15, European elite on 100km and 24-hours. National recordholder on 100km, 24-hours & 6-days (6:58, 224km, 549km); national elite on marathon (2:27). Masters degree of political science from Copenhagen Univercity w. focus on international politics and sociology. Bachelor degree of law. Contact Jesper
Regional Participants
We have had requests from ultrarunners to participate in some of the larger regional parts of the World Run.
Obviously experiensed and well motivated runners are wellcome to join the team for these stages and they can allways contact us for the details.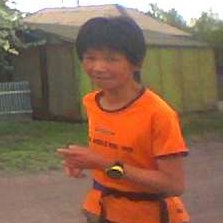 RUSSIA to JAPAN:
Allready before the departure we had contact with one very gifted ultra-runner form Japan; ms. Kazuko Kaihata.
Her results in Marathon des Sables (no.2, 2001) and Cross USA (no.1, 2002) speaks a clear language of endurence and ability to overcome hardship. Her personal record on 100km is 8:32 hours (Lake Saroma, 1998).
We are happy to wellcome her on the long stretch from St.Petersburg to Tokyo via Vladivostok - A distance exceeding 10 000km's.
Stage Runners
- At the daily stages there will from time to time be runners that join the team for one or more days while we are in their contry / naighbourhood.
To the extent that we have surplus and time for it, we will try to honour them for their support and place their names here.