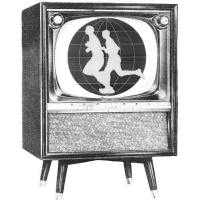 NEWS RELEASE - 16th Nov 2004
The World Run - Danish runner arrives in Melbourne
On 16th November, 2004, Danish ultra-marathon runner Jesper Olsen, 33, will arrive in Melbourne as part of the Australian leg of his unprecedented quest to complete a two-year, 26,000 kilometre circumnavigation of the globe.
Olsen will arrive at the global headquarters of major sponsor Computershare in Abbotsford, Melbourne at approximately 3pm, as he seeks to enter the Guinness Book of Records as the first runner to complete an accurate lap of the earth. He will run into Melbourne via the Princess Highway and Dandenong Road.
The Danish Club of Melbourne will host an official function for Olsen at 7pm at its Middle Park offices, with special guests Olympic marathoner Lee Troop and world record solo-walker Deb Williams in attendance.
Olsen will resume his Australian leg on November 17, passing through Werribee, Geelong, Winchelsea and Colac, where he will compete in the Cliff Young Australian six-day race from 21st – 27th November.
Having set out from the Greenwich meridian in London, UK, on 1st January, 2004, Olsen has averaged 50 kilometres per day and has already completed over 14,000 kilometres of this feat of human endurance. Along the way he has negotiated a number of obstacles, including a harsh European winter and a close call with a Siberian bear.
Apart from being a great athletic and human challenge, this project aligns with Computershare's global strategy of corporate expansion and providing superior performance, and as such we are the only significant sponsor providing financial support and recognition by also hosting welcome receptions at our offices in the US, Canada and the UK.
Having left Sydney on 31st October, Olsen will complete the Australian leg of his around-the-world running odyssey in Perth on 10th February 2005.
Olsen's run can be followed at www.worldrun.org.
For further information or a photo opportunity, please contact:
Phil Essam
Ph: 0407 830 263
Ultraoz

iprimus.com.au

OR
Fiona Duncan
Ph: 0404 009 366
Fiona.Duncan

computershare.com.au