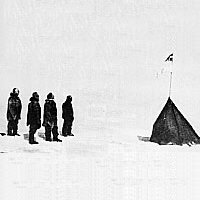 Join
Sponsors

Any assistance with equiptment or financial support will be much appreciated; no help is too little to be of great value to us. We kindly ask possible sponsors to seek information about the specific areas where sponsorship & suppost is most needed on the page "Sponsor Information"

For sponsor negotiation please contact:
World Run coordinator Jesper Kenn Olsen.

Runners

Do you have the urge to take on this quest ? And do you have a well documented ultra-running background af high-level performances ? Please observe that it takes a massive personal commitment to be part of this project. Not only when it comes to making the planned distances but eaqually important to take active and full part in the planning process.

Contact: Alexander Korotkov (Russia/Asia)

or
Jesper Kenn Olsen (Denmark/Europe)


Regional supporters

When the 'World Run' will begin to move along the route from 2004 and onwards it will be of great value if you, your sportsclub or organisation can extend us a helping hand ! Especially help in the areas of accomodation during 'over-nights', water-supply during running and general help with regional formalities (passport- and visa info.) is most important.

Please contact:
World Run coordinator Jesper Kenn Olsen.
---
We hope to be able to reward all our helpers, sponsors and supporters with small tokens of your appreciation, but please understand that while beeing a very costly project for the participants ourselves, it will in most cases be our shere grattitude that will be the best we can offer in return.
Without kind outside help this project can never come true !