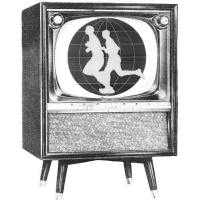 Saturday, November 27, 2004
Crewing for Jesper Olsen - article
Looking after Jesper Olsen, The World Runner as he was eating into his 3rd continent was easy. Guinness Book of Records criteria for him being successful as the first person to do a lap of the earth is to cross 4 continents from coast to coast plus to run minimum 26,000 km with a minimum of 50 km per day. He chose not to run the African Continent.
Guinness allows him 1 rest day per month. Jesper said that for a world runner there is no such thing. He supposedly had a rest day when he arrived in Sydney on 30 October 2004. After picking him up from the airport about 9 am waiving an Australian and Danish flag, we had to rush to our home, because Zanne Mallett from SBS was waiting to hear from him so they could interview him in Danish. Jesper was not so sure he could still remember his old language after 10 months away, but he did really well. Then we had to return to city, where the Danish Consul General, Jorgen Moellegaard and the Danish Consul in Perth, named Aksel, and others were waiting to welcome him to Australia. After this we went shopping for en new tent because he had to dispose of his smelly old tent in Japan. Exhausted we all had a nap in the afternoon before we packed the car ready for the next morning. That is a rest day for a world runner.
From the stories he told Bob and I en route to Bairnsdale, where we let him go by himself (for a day and a half until someone else 'picked him up') I understand that he has come across countless situation which required a lot of personal skills. If he didn't possess them before, he does now.
Every time he wants something, he would say 'if it is ok with you, then ..(I would like to have a piece of bread with margarine on at the next stop…). Completely disarming us.
Diplomacy was a must in Russia/Siberia where his team for about 7 months was heavily relying on the official welcome and accommodation & meals from the local towns. One town would alert the next one, which would then do the welcome routine. Positive alerts would ensure this. Jesper told us that the first person arriving in a small town was greeted with a ceremony, which included drinking goat's milk out of a kind of dish (and keeping it down – self control).
Talk about food. Jesper told us that in Russian/Siberia people are very poor and very generous. They often provided the evening meal for the Team in their homes. I have the impression that they always have buckwheat porridge for dinner. Usually huge gray portions. Carbohydrate for you Jesper!
Jesper told us that after having been with the Team until Vladivostok, East Siberia, he was able to communicate well in the Russian language, having Alex and their Russian driver there. The driver had a Russian vehicle of the make 'Lada'. It broke down regularly on the rough Russian roads. As Bob was running with Jesper through NSW and regularly picking up money, it prompted Jesper to tell his 'pick up' story. As The World Run team ran along the continent…. they would pick up no only rubles but also other bits and pieces of metal and other things, because they would be handy to repair the Lada with: shock absorbers, tyre rims just to mention two.
In the huge World Run situation the team members had to stick together no matter what. They were very isolated in Siberia, and I think one would be lost without the other. As many of you know, the World Run started with two people: Danish Jesper and Russian Alex . Underway a Japanese 50-year-old female runner joined them. Where Jesper doesn't drink other that water, coke and other soft drinks – a commitment made by him to the Guinness Book of Records and his sponsors – the Japanese has a beer each day after the run, without fail. Jesper says that when he returns to Greenwich, he will catch up with a drink or two.
On two occasions at different times in Russia or Siberia two of the other World Run members had serious injuries and had to go to hospital for treatment. What do the other members do in the meantime? Do they leave the person in hospital and carry on running? Or do they stick around? Decision was that they would stick around. Or should I say run around, because the criteria by Guinness Book of Records is also that they run minimum 50 km per day. They consequently ran around town filling their obligation for 7-10 days waiting for their mates to get better.
The daily running was no dance on roses. You had the job of running a minimum of 50 km every day but it was rarely easy. In Siberia they are in the process of building up the roads so that they are higher than the land around them in order to protect the roads from being broken up by the deeply ever frozen underground. The result was that the runners were running on rough, big and sharp stones, gravel and other difficult surfaces. I imagine like the last 3 km of the Six Foot Track, but much worse and for 1000's of km. The stones often cut the tyres and rims on the Lada. And so were the tyres of the Chariot – the baby stroller they took turns to push – an extra 30 kg.
When Bob & I were Jesper's support crew, he often expressed his appreciation of our crew work, our precision drink stops. Our service would have been surpassed by now, I imagine. He told us that the Russian driver, was doing the same kind of job as we did. On Jesper's request Bob & I (or just I if Bob was running) stopped every 5 km for food and drink stop. At the stop we would report say 5.2 km or 4.8 km, whatever the distance was from the last stop. Jesper told us that the Russian driver had his own idea of distance. If they agreed on a 10 km stop for instance, they may not see the driver again for 15 or even 25 km. Jesper felt very spoiled by our "precision crewing".
Jesper is living proof that for him a good and sensible diet can be a waste of time and worry. I was very taken by his chocolate diet ( 1 kg per day). I even got him on to cooking chocolate. It is cheaper and doesn't melt as easily. Jesper is always looking for the cheaper alternative to keep the costs down. He also eats a lot (a LOT) of biscuits and cakes. Bob liked to give him a bonus-surprise, when he had done well (all the time) with a Snickers Bar or a cake of a kind (introduced him to a Lamington). At one stage (as so often on this tour) Bob & I wanted a pie. First time Bob asked Jesper if he wanted one, he said he did. The following times, he politely declined the offer. He told us later that his stomach took a double turn at the first bite of the hot meat pie (not because it was bad), because he thought it would be a cold apple pie (like Apple Danish). I think the meat pie is an Australian only phenomenon.
Jesper doesn't eat a lot of protein. He would occasionally accept HALF a boiled egg. He does like and eat meat but it is a bit heavy, so he mostly eats carbohydrates. He says his body will ask for protein (makes you wonder which language it uses?). Did I say that he wakes up a couple of times a night to eat and drink? In the night I would be stirred by the rattling of plastic bags and silver foil in which the chocolate and marsh mellow were wrapped.
On the back seat of the vehicle, he had his food and drink, change of clothes and his books for records. He would record every time he had a stop for whatever reason and then when he got going again. He would clock his stopwatch off and on.
If we met somebody on the road, who stopped and talked to us, he would get them to sign his book of notes and give address & ph number, just for the record. That way Guinness Book of Records could verify that "Jesper was here".
Two men stopped Jesper on the road to have a chat outside Tahmoor. They had seen on Channel Ten on Sunday night the start of the World Run, Australian leg, from the Opera House on 31/10/04. They recognized Jesper. One of the blokes bought a "Jesper Olsen T-shirt" (printed by The Right Track). We still have a few left. Proceeds go to assist with the World Run expenses.
A gentleman who drove past our vehicle asked us what was going on - he must have noticed the flashing light on top of our vehicle and the "caution, runners ahead" sign!! (borrowed from The Right Track). As we told him about the world runner, he blessed us and drove off. Later, Jesper told us that he also got blessed – even with a 20 Dollar note. He said he was overwhelmed by the friendliness of the Australian people.
The strangest meeting was when Jesper caught up with John Olsen who was walking in the same direction (note, the same surname but not related). This was a couple of days outside Cooma. John Olsen is 53 years old. He had walked from the tip of Cape York and was on his way to the southernmost point of Tasmania. John Olsen had wanted to do this trip for 30 years. In spite of his friend trying to talk him out of it for two years, John was now actually doing it. He was pulling a cart, which was attached around his waste. He also traveled with a teddy!!!! We got a snapshot of the Olsen Power with each of their mascots (small teddies).
Jesper runs with his satellite phone in his hand. He can answer phone calls, do interviews, do his website reporting and bake a cake all while he is running. Anyone who have looked at the photos on the website www.worldrun.org would have seen some strange photos of him. Jesper takes them himself standing next to a sign advising the name of a place or just a letter and a distance to that place, i.e. S55 (Sale 55 km). This is for the Records. Bob pulls his leg with this, because it is funny when suddenly Jesper stops and his arm is stretched up to the left or the right with the satellite phone camera in his hand.
Modern technology has no boundaries. He told us that with the satellite phone (the name Bluetooth came up again and again) his World Run Team at home in Denmark could follow precisely where he was and how fast he was moving and in which direction he is moving. As I am writing, Jesper has taken the lead in the Cliff Young 6 Days race at Colac with less that 24 hours to go (is there any run that man can't do?). I can't help thinking that his team in Denmark must wonder why he is going around in circles (for those who don't know, the run is in a small park in the center of Colac).
When we stopped at the end of a running day, we stayed in private homes, pitched the tent in the side of the road or at a caravan park or hired a cabin. Where we had private accommodation with internet, Jesper would politely ask if he could use it. When we were otherwise installed in the countryside, Bob & I usually sought to satisfy the throat and stomach, whereas Jesper, who was happy with his coke and his biscuits, crept into his alcove and communicated to the world via Bluetooth. There was always a lot of office work'to do.
I thought that sitting in the car for hours each day driving or otherwise would be boring, but not so. In fact it was enjoyable, listening to the radio, knitting, reading a book or reading the map over and over, or trying to keep up with copying Jesper' diet: eating cakes for breakfast and chocolate for morning tea!! It was a holiday with a difference – in many ways. Of course You haven't seen the beautiful little bunch of blue flowers in the side of the road, because You would be racing along at 100 km per hour, but I saw them. I enjoyed the trip more than if I was going to Bundaberg/Qld & back to Sydney in 12 days, because we had time to see what we went past – without the danger of speed, safely in the shoulder of the road.
Bob enjoyed the running with Jesper. I wouldn't let him do my knitting, because he may loose a stitch, so he got running most days. Bob entertained Jesper with his talking to the animals. If you weren't looking you would swear by the sound that Jesper was running with a cow or a sheep. The two of them often got the flocks of cows, sheep and Al Pacas racing along the paddock until they came to a fence.
Talk about animals, I must tell you this scary story from Siberia. When Jesper and the other World Run members were sleeping in each their little tents, well spread out over the area, they heard something roaming around the camp area in the darkness. Branches snapping and heavy breathing. It was sniffing around and they knew it was a bear. The members were advising each other to stay in their tents and cross their fingers. Jesper got his weapon out. A pocket knife….. Finally the bear went away, probably disgusted by the odor of the tents, and the runners live to tell the story.
Accommodation the first day (Sydney Opera House to Campbelltown 54 km of which Bob ran 42 km) was kindly provided by Bob's nephew, Nathan, and his parents and sister: Kerri, Barry and Britany. They gave us a yummy barbeque with lots of protein. There we saw the interview which channel Ten had done with Jesper. He has been interviewed many times in the last 10 months and seen it on TV, but has been unable to understand the language it was translated into (mostly Russian), so he was very pleased to have an opportunity to see and hear himself.
Quite exciting to drive up the ramp to Capital Hill at 6.30 pm – end of a long running day 94 km, park the car at the front door and hope John would come out and say hello. Then look out for the 2 runners with their fluorescent vests (donated by Max & Jan Powdich), which could be seen from afar. Jody, the photographer from Canberra Times was there, ready to take the photo(s) to accompany the article for next days issue.
In Canberra John Pav and his friends, Claire, Larine and Peter, lavishly accommodated us. They had local Danish friends, and knew how to please the Danish palate with raw fish and liver pate. John and Peter cooked a huge amount of spaghetti bolognaise. Bob & I did our best to make a dent in it, because Jesper just cannot fill himself like we other humans can. During dinner I realized that they had decorated the table in the Danish colours, red and white in honour of Jesper.
Three afternoons we pitched the tents in the roadside. That was when we were far from civilization. Just as well it was cold and rainy because there was not much to do other than to go to the loo and then to bed. One spot on the Monaro Highway, a locality called Tea Gardens, we woke up with frozen dew on the car. Poor Jesper he had not had time to buy a new sleeping bag, yet. He told me in Sydney he only needed a very thin one, but we couldn't find one due to time shortage. I gave him a sheet to use in the meantime, which he thought would be sufficient. He must have frozen like a brown dog in a short leash. Next afternoon when the tents were pitched again we lend him one of our two single doonas. That was beneficial for all of us!
After cold and rainy nights, we chose to book into a cabin in a caravan park. It looks like a box, but is quite comfortable inside. Jesper gets the 3-storey bunk department and Bob & I get the double bed. On occasion it contains a TV – a special bonus, I had not been able to follow the stock market for days!
I did not start out with the intention to sit in the car all the time. No, you see, I had my bike with me. It was supposed to provide a good workout for me and I bought a top size 12 in anticipation of a new me. The weather was wet and windy and the road had many hills. I did get out on the bike once. It was a beautiful day and not too hilly. I got the bike off the back and put my helmet on and cycle clips on my long pants and away I went. Hey that was really good! Then Bob tooted at me as he overtook me to go after Jesper and left me for dead. I was a bit puzzled because without having spoken to Bob about it, I assumed that he would make sure that I was under the protection of the vehicle behind me – not left as a prey on the lonely road. Boy, did he get a mouthful, when I saw him again. All steamed up, I was.
Bob & I wish Jesper all the success in the World Run and in the future. We know he is going to make it with his determination and satellite phone. Apologies to all readers that this is such a long story, but we are just trying to cover the 12 days.
Regards from Bob and Anni Fickel